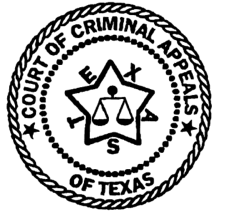 IN THE COURT OF CRIMINAL APPEALS
OF TEXAS
---
NO. 0288-00
---
TONY ARROYO, Appellant
v.
THE STATE OF TEXAS
---
ON STATE'S PETITION FOR DISCRETIONARY REVIEW
FROM THE FOURTH COURT OF APPEALS
BEXAR COUNTY
---
The
opinion of the Court was delivered
per curiam.
O P I N I O N
A jury convicted Appellant of assault and assessed punishment at confinement for one year and a $4000 fine. The Court of Appeals reversed the conviction. Arroyo v. State, 9 S.W.3d 330 (Tex. App. -- San Antonio 1999).
The State seeks discretionary review of the Court of Appeals' holding that the trial court erred by omitting two sentences from the jury instruction required by Geesa v. State, 820 S.W.2d 154 (Tex. Crim. App. 1991). At the time the Court of Appeals decided this case, it did not have the benefit of our opinion in Paulson v. State, __S.W.3d__ ( Tex. Crim. App. No. 829-99, delivered October 4, 2000), which overruled that portion of Geesa that required the jury instruction on the definition of reasonable doubt.
Accordingly, we grant ground one of the State Prosecuting Attorney's petition, and vacate the Court of Appeals' judgment. We remand this cause to the Court of Appeals for reconsideration in light of Paulson and for consideration of Appellant's remaining points of error. The State Prosecuting Attorney's second ground for review and the District Attorney's petition for discretionary review are dismissed without prejudice.
DELIVERED: December 6, 2000
PUBLISH