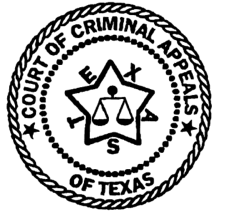 IN THE COURT OF CRIMINAL APPEALS
OF TEXAS
---
NO. 358-02
---
ELOY JAMES GUTIERREZ, Appellant
v.
THE STATE OF TEXAS
---
ON STATE'S PETITION FOR DISCRETIONARY REVIEW
FROM THE THIRTEENTH COURT OF APPEALS
NUECES COUNTY
---
Meyers, J.,

filed a dissenting opinion.



DISSENTING OPINION



The majority, while acknowledging the import of the Supreme Court's holding in

Santobello, fails to recognize the fundamental due process basis for that opinion, as it bears on the case before us today. By urging the rejection of the "other policy reasons" for enforcing plea bargain agreements, the majority completely ignores the basic premise of the Santobello holding: that the waiver of fundamental rights inherent in the plea bargaining process necessarily implicates due process concerns. The premise is equally applicable in a situation like this one, when an individual waives his or her right to a hearing and pleads true during a motion to revoke community supervision.

The Court of Appeals here recognized the due process implications of such a waiver, and held that in light of those implications, the right to withdraw a plea of true after the trial court rejects the plea agreement should be applied in this situation just as it is, by statute, in the guilt/innocence context. I agree.

Furthermore, the majority asserts that because appellant did not have a statutory right to withdraw his plea of true, his attorney could not have been ineffective for failing to request such a withdrawal. However, the existence or absence of a statutory right is not determinative of the question of whether counsel provided effective representation. Rather, the question is whether counsel's performance fell below an objective standard of reasonableness. Strickland v. Washington, 466 U.S. 668, 80 L. Ed. 2d 674, 104 S. Ct. 2052 (1984). If the trial court had the power to grant the request, regardless of whether appellant had a right to the relief sought, counsel may have been deficient in failing to request such relief.

Therefore, I respectfully dissent.





Meyers, J.





Filed: June 18, 2003

Publish.