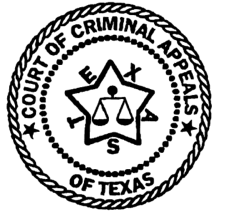 In the Court of Criminal Appeals
of Texas
---
NO. 0373-00
---
LUKE ENOCH EDWARDS, Appellant
v.
THE STATE OF TEXAS
---
ON APPELLANT'S PETITION FOR DISCRETIONARY REVIEW
FROM THE FOURTEENTH COURT OF APPEALS
HARRIS COUNTY
---
The opinion was delivered
Per Curiam.
WOMACK, J., concurred in the judgment.
O P I N I O N
Appellant was convicted of aggravated robbery. During the punishment phase, the trial court submitted the mandatory jury instruction under Article 37.07, § 4(a), concerning the parole laws and the existence of good conduct time. No objection was made to this charge. The jury convicted appellant and assessed punishment at twenty years in prison. The Fourteenth Court of Appeals affirmed, rejecting appellant's assertion that the jury charge is unconstitutional as applied to him. (1) Appellant now complains, as he did below, that the charge violated his rights to Due Process of Law under the United States Constitution and Due Course of Law under the Texas Constitution.
Having examined the record and considered the arguments in the case, we conclude that our decision to grant review was improvident. Appellant's petition for discretionary review is dismissed.
DATE DELIVERED: January 30, 2002
PUBLISH
1. Edwards v. State, 10 S.W.3d 699, 705 (Tex. App.-Houston [14th Dist.] 1999).