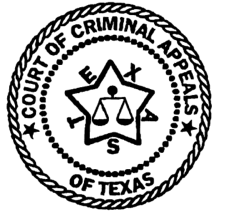 IN THE COURT OF CRIMINAL APPEALS
OF TEXAS
---
NO. 462-02
---
TERRY RICKELS, Appellant
v.
THE STATE OF TEXAS
---
ON DISCRETIONARY REVIEW
FROM THE THIRTEENTH COURT OF APPEALS
BEE COUNTY
---
Womack, J., filed a concurring opinion, in which Johnson, J., joined.





The Court's description of probation as "contractual" (see ante, at 4) is one with which I have recorded my disagreement elsewhere. (1) This case illustrates the point, since the condition that was involved is not one that the appellant contracted to obey; it was added "without a hearing, and Rickles had no opportunity to object" (ante, at 4) or to decline to enter the so-called contract. I agree that "the conditions of probation should be" -- indeed, must be -- "expressed clearly and explicitly so that the probationer understands what is expected of him" (ibid.), but that requirement is one of due process, not contract law. The proper analogy would be to a statute, which must be clear in order to be enforceable, but its enforceability does not depend on the law of contract.

I therefore, respectfully, join the judgment of the Court but not its opinion.





En banc.

Filed June 25, 2003.

Publish.

1. "I also want to record my disagreement with the Court's continuing to describe probation as contractual, like a grant of clemency. Executive clemency is contractual because it requires acceptance by the convicted person. Probation may be imposed on a defendant who does not wish it,

see Roberson v. State, 852 S.W.2d 508, 512 (Tex. Cr. App.1993), and it is therefore not contractual. A court (especially one that has imposed probation that was not requested) now has a number of alternatives to revocation for the recalcitrant probationer -- as the statute says, community supervision involves 'a continuum of programs and sanctions.' These include 'shock probation,' community-based programs, community corrections facilities, in-patient treatment for substance abuse, house arrest by electronic monitoring, confinement in jail, confinement in a substance abuse treatment facility operated by the Department of Criminal Justice (which looks a lot like a prison), and 'any (other) reasonable condition that is designed to punish, rehabilitate, or reform the defendant.' It is the very ability of the trial court to put a defendant through such a continuum that would make the defendant refuse to enter the contract, and inspire the court to impose probation." Speth v. State, 6 S.W.3d 530, 535 (Tex. Cr. App. 1999) (Womack, J., concurring) (citations omitted).