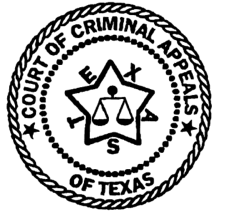 IN THE COURT OF CRIMINAL APPEALS
OF TEXAS
---
NO. 522-00
---
DALTON B. STEWART, Appellant
v.
THE STATE OF TEXAS
---
ON DISCRETIONARY REVIEW
FROM THE NINTH COURT OF APPEALS
MONTGOMERY
COUNTY
---
Womack, J., filed a concurring opinion.
I am not sure that "because appellant directed the removal of the money from Montgomery County to Harris County, he is responsible for that removal," as the Court says, ante at 13. But if the Court is wrong about that, which would make Code of Criminal Procedure article 13.08 inapplicable, I am sure that venue would lie in Montgomery County under the general venue statute, Article 13.18, for the reason given by the trial court, see ante at 4 n.3. I therefore join the judgment of the Court.
En banc.
Delivered April 18, 2001.
Publish.