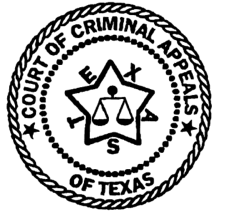 IN THE COURT OF CRIMINAL APPEALS
OF TEXAS
---
NO. 527-99
---
THE STATE OF TEXAS, Appellant
v.
MATTHEW MEDRANO, Appellee
---
ON STATE'S PETITION FOR DISCRETIONARY REVIEW
FROM THE EIGHTH COURT OF APPEALS
EL PASO COUNTY
---
Johnson, J.,
filed a concurring opinion.
C O N C U R R I N G O P I N I O N
I concur only in the decision to remand.
After a brief statement explaining the meaning and purpose of Art. 44.01(a), the majority opinion sets out an interpretation of the legislative intent behind the statute and continues into a detailed analysis of what similar federal statutes and statutes from other states say and how those states have chosen to interpret their own statutes. As Judge Womack notes, the basis for the majority's understanding of legislative intent leans heavily on the testimony of non-legislator witnesses. This Court does not have the authority to delve into the legislative history of statute or to interpret what the statute means without first finding that the plain language of the statute is ambiguous or that the "plain language would lead to absurd consequences that the Legislature could not possibly have intended . . . ." Boykin v. State, 818 S.W.2d 782, 785 (Tex. Crim. App. 1991)(emphasis in original). This the majority does not do.
In addition, the majority's rationale for overruling State v. Roberts, 940 S.W.2d 655 (Tex. Crim. App. 1996) distorts this Court's precedent and authority. There are several problems with the majority's analysis. First, long-standing case law says explicitly that if the legislature does not amend a statute after it has been judicially construed, we assume that the legislature approved the judicial construction. Hardy v. State, 963 S.W.2d 516, 523 (Tex. Crim. App. 1997); Marin v. State, 891 S.W.2d 267, 271-272 (Tex. Crim. App. 1994). Contrary to that long-established precedent, the majority contends that "legislative inaction does not necessarily equate to legislative approval." Whether or not that is true, the assertion is made without reference to any authority. Second, not only did the legislature not "immediately amend" article 44.01(a)(5) in response to Roberts, it has not, to this day, made any changes in it. Third, if this Court can overrule precedent simply by saying that it can, what has become of stare decisis? Are we now to decide issues without even considering the collected wisdom of the past? Finally, how are we to know when legislative inaction following a judicial interpretation of a statute is agreement with the interpretation and when it is the legislature sitting back and waiting for this Court to recognize that it has made an error and remedy that error on its own?
The majority also leaves questions unanswered. For example, it refers three times to the "many" states which allow state appeals of pretrial orders suppressing evidence which are "outcome determinative," ante at ___ (slip op. at 7-9), but does not speak to what should be done if the order is not "outcome determinative." Are the rules the same? If not, how are they different?
While the question of whether Roberts should be overruled may a valid one, in my estimation the deficiencies in the legal analysis of the majority prevent its opinion from giving a satisfactory answer.
Johnson, J.
Date Filed: February 6, 2002
Publish