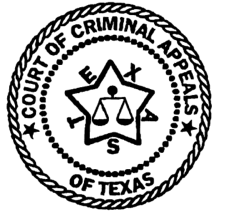 IN THE COURT OF CRIMINAL APPEALS
OF TEXAS
---
NO. 540-99
---
JOHN ROGER LEFEVERS, Appellant
v.
THE STATE OF TEXAS
---
ON APPELLANT'S PETITION FOR DISCRETIONARY REVIEW
FROM THE FIFTH COURT OF APPEALS
DALLAS COUNTY
---
Keasler, J.,
delivered this concurring opinion.
O P I N I O N
I concur in the result.
I write separately to express my chagrin concerning this outcome. I have no doubt that the defendant intended to harass the victim in this case, and that the defendant's comment was offensive. But that comment does not fall within the Legislature's definition of "obscene" as a description or solicitation of an "ultimate sex act." That this defendant's conviction should be reversed because of an overly strict legislative definition of "obscene" strikes me as outrageous. I urge the Legislature to amend this statute to include this kind of behavior.
DATE DELIVERED: June 7, 2000
PUBLISH