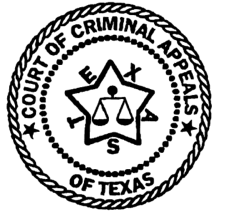 IN THE COURT OF CRIMINAL APPEALS
OF TEXAS
---
NO. 548-00
---
ORRIN WAITS, Appellant
v.
THE STATE OF TEXAS
---
ON APPELLANT'S PETITION FOR DISCRETIONARY REVIEW
FROM THE SECOND COURT OF APPEALS
TARRANT COUNTY
---
The opinion of the Court was delivered per curiam.
O P I N I O N
A jury convicted Appellant of possession of a controlled substance, a state-jail felony. The jury also found the enhancement allegations to be true and assessed punishment at confinement for fifteen years. The Court of Appeals affirmed the conviction. Waits v. State, 9 S.W.3d 904 (Tex. App. - Fort Worth 2000). The Court of Appeals concluded that V.T.C.A. Penal Code, § 12.42(a)(2) permits two sequential prior felony convictions, one of
which is a state-jail felony conviction, to enhance a non-aggravated state-jail felony to a second-degree felony. Appellant filed this petition for discretionary review challenging the use of the state-jail felony conviction for enhancement under the language of § 12.42(a)(2), which specifies that felonies may be used, but does not state that state-jail felonies may be used.
In Campbell v. State, ___S.W.3d___ (Tex. Crim. App. No. 2031-99, delivered March 7, 2001), this Court held that the terms "felony" and "state-jail felony" as used in § 12.42(a) are mutually exclusive. At the time the Court of Appeals decided this case, it did not have the benefit of this Court's opinion in Campbell. Accordingly, we grant ground one of Appellant's petition for discretionary review and remand the case to the Court of Appeals in light of our opinion in Campbell.
Publish
Date delivered: May 23, 2001