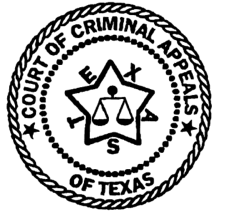 IN THE COURT OF CRIMINAL APPEALS
OF TEXAS
---
NO. 722-00
---
HOWARD EARL ROQUEMORE, JR., Appellant
v.
THE STATE OF TEXAS
---
ON DISCRETIONARY REVIEW
FROM THE FIRST COURT OF APPEALS
HARRIS
COUNTY
---
Womack, J., filed a concurring opinion.





I join the judgment of the Court and Part II-A ("Oral Statements") of its opinion.

There can be exceptions to the requirements of laws, even ones that are very important and that must be obeyed strictly. Necessity justifies conduct that otherwise would be criminal, if the desirability and urgency of avoiding imminent harm clearly outweigh the harm sought to be prevented by the criminal law. (1) Exigencies justify investigations that otherwise would violate the proscriptions of the Fourth Amendment (2) and the Self-incrimination Clause of the Fifth Amendment. (3) What is required is a balancing of the need for the exception against the need to enforce the statutory or constitutional command.

While the need to preserve evidence may constitute an exigency in some circumstances, (4) there is no indication here that the need to retrieve the stolen property was urgent or that it could not have been met by other means than taking the juvenile to the place where it was located before taking him to the juvenile division. The harm that section 52.02 of the Family Code seeks to prevent is not clearly outweighed by any exigency. I agree that the statute must be enforced in this case, and that it must be strictly observed in general. I write only to point out that the statute may not prevail against every other need of society in another case.





En banc.

Delivered November 14, 2001.

Publish. See Tex. Penal Code § 9.22.

2. "'The need to protect or preserve life or avoid serious injury is justification for what would be otherwise illegal absent an exigency or emergency.'"

Mincey v. Arizona, 437 U.S. 385, 392 (1978) (quoting Wayne v. United States, 115 U.S. App. D.C. 234, 241, 318 F.2d 205, 212 (1963) (opinion of Burger, J.)).

3. "We conclude that the need for answers to questions in a situation posing a threat to the public safety outweighs the need for the prophylactic rule protecting the Fifth Amendment's privilege against self-incrimination."

New York v. Quarles, 467 U.S. 649, 657 (1984). See United States v. Santana, 427 U.S. 38 (1976); Cupp v. Murphy, 412 U.S. 291 (1973).