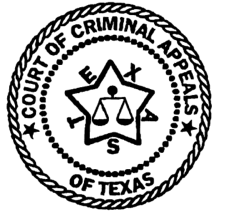 IN THE COURT OF CRIMINAL APPEALS
OF TEXAS
---
NO. 733-01
---
RUDY VALENTINO CUELLAR, Appellant
v.
THE STATE OF TEXAS
---
ON STATE'S PETITION FOR DISCRETIONARY REVIEW
FROM THE FOURTH COURT OF APPEALS
VAL VERDE COUNTY
---
Keller, P,J.,
filed a concurring opinion which WOMACK and JOHNSON, JJ., joined.
CONCURRING OPINION
The Court says that the order discharging appellant from community supervision removed appellant's status as a convicted felon, and hence, removed the prohibition against possessing a firearm. The dissent says that appellant's status as a convicted felon remained intact, and thus, his possession of a firearm was a crime. Both sides of the issue advance reasonable justifications for their positions, based upon the language of the statutes and extratextual factors. And that is part of the problem.
A law proscribing a criminal offense must be clear enough to give a person of ordinary intelligence a reasonable opportunity to know what is prohibited. (1) In this case, the law failed to do so. The order discharging appellant from probation purported to set aside the conviction and dismiss the indictment. The community supervision statute provides that, if the indictment is dismissed, the defendant is "released from all penalties and disabilities resulting from the offense" except for certain enumerated situations not present here. (2) Appellant should not be required to guess that statutory language releasing him from "all" disabilities does not really mean all disabilities. Nor should appellant be required to resort to legislative history to determine whether his conduct is criminal. Even if the dissent's interpretation of the relevant statutes is correct, appellant should still obtain relief because these statutes are unconstitutionally vague as applied to appellant's conduct. I concur in the Court's judgment.
KELLER, Presiding Judge
Date filed: February 13, 2002
Publish
1. Grayned v. Rockford, 408 U.S. 104, 108 (1972).
2. Tex. Code Crim. Proc., Art. 42.12 §20(a)(emphasis added).