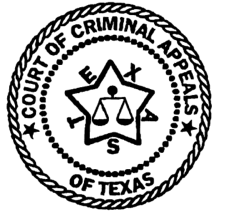 IN THE COURT OF CRIMINAL APPEALS
OF TEXAS
---
NO. 778-99
---
JACK KROHN STANDEFER, Appellant
v.
THE STATE OF TEXAS
---
ON STATE'S PETITION FOR DISCRETIONARY REVIEW
FROM THE EIGHTH COURT OF APPEALS
MIDLAND COUNTY
---
Keasler, J.,
filed a concurring opinion. Womack, J.
joined.
O P I N I O N
I agree with the Court's decision to overrule Maddux v. State. (1) But I would take this opportunity to overrule Nunfio v. State (2) as well. In my mind, the question asked in Nunfio, whether the juror could be fair and impartial if the victim were a nun, is not a proper question. It does nothing more than seek to commit the venireperson, which is inappropriate. Further, thanks to Nunfio, we have a system in which a trial judge never knows which fact-specific questions are permissible and which are not. Apparently, some are "commitment" questions, while others are merely uncovering bias. The category in which a question falls depends on the exact words used. Both litigants and trial judges are left in utter confusion, never knowing whether the questions are proper or not. Then this Court uses its power to decide on a case-by-case basis which voir dire questions are permissible.
I think that this Court could make better use of its time and that a bright-line rule is necessary. I would overrule Nunfio and Maddux and hold that no fact-specific questions of any kind may be asked during voir dire because they do nothing other than commit the venire.
DATE DELIVERED: October 31, 2001
PUBLISH