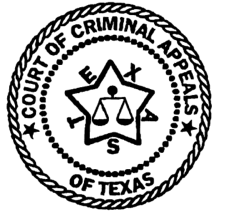 IN THE COURT OF CRIMINAL APPEALS
OF TEXAS
---
NO. 778-99
---
JACK KROHN STANDEFER, Appellant
v.
THE STATE OF TEXAS
---
ON STATE'S PETITION FOR DISCRETIONARY REVIEW
FROM THE EIGHTH COURT OF APPEALS
MIDLAND COUNTY
---
Price, J., filed a dissenting opinion.

I don't get it. I cannot fathom a reason-much less a principled reason-for there to be in voir dire practice such a disparity between civil cases and criminal cases.
In Babcock v. Northwest Memorial Hospital, 767 S.W.2d 705 (Tex. 1989), the Texas Supreme Court addressed whether the trial court had impermissibly restricted a litigant from asking about potential bias or prejudice toward tort reform. In that case the Court explained the purpose of voir dire and the origin of the right to ask questions.
This right is based on the fundamental right to trial by a fair and impartial jury. We hold that the trial court abused its discretion by refusing to allow the Babcocks to question the jurors about the alleged "lawsuit crisis." A broad latitude should be allowed to a litigant during voir dire examination. This will enable the litigant to discover any bias or prejudice by the potential jurors so that peremptory challenges may be intelligently exercised. Lubbock Bus Co. v. Pearson, 277 S.W.2d 186, 190 (Tex. Civ. App.-San Antonio 1955, writ ref'd n.r.e.). Although we recognize that voir dire examination is largely within the sound discretion of the trial judge, Loesch, 538 S.W.2d at 440, a court abuses its discretion when its denial of the right to ask a proper question prevents determination of whether grounds exist to challenge for cause or denies intelligent use of peremptory challenges. Dickson v. Burlington N. R.R., 730 S.W.2d 82, 85 (Tex. App.-Fort Worth 1987, writ ref'd n.r.e.).
Id. at 709 (emphasis added). Voir dire is not only to ferret out potential jurors who are challengeable for cause, but also to make intelligent use of peremptory challenges.
Followed to its logical conclusion, the majority's opinion allows parties to exercise peremptory challenges but does not require that trial judges allow the parties to ask questions for the intelligent exercise thereof. The majority reaches this conclusion although we have held that the loss of a peremptory challenge affects a substantial right. Johnson v. State, 43 S.W.3d 1, 5 (Tex. Crim. App. 2001).
A civil litigant in a law suit in which only property is at stake has a greater right to question potential jurors-and thus, a greater right to a fair and impartial jury-than a criminal defendant whose liberty or life is at stake. "I must not only register my dissent, but must exclaim, 'Color me not only amazed, but do it in chartreuse.'" King v. State, 687 S.W.2d 762, 767 (Tex. Crim. App. 1985) (Teague, J., dissenting).
With these comments, I join Judge Johnson's dissent.
Delivered: October 31, 2001.
Publish.