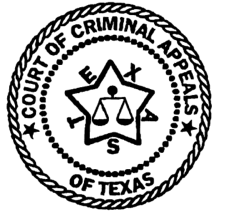 IN THE COURT OF CRIMINAL APPEALS
OF TEXAS
---
NO. 793-00
---
REGINALD KEITH NIX, Appellant
v.
THE STATE OF TEXAS
---
ON DISCRETIONARY REVIEW
FROM THE FOURTEENTH COURT OF APPEALS
HARRIS COUNTY
---
Womack, J., filed a concurring opinion.
Today the Court holds that the appellant's point of appeal does not fall within the "void judgment" exception to the rule against appealing an error that occurred when probation was granted, in an appeal after probation is revoked. See ante at 3-6. I join the Court's opinion with the understanding that that holding does not foreclose consideration, in a proper case, of whether there should be a "void judgment" exception.
En banc.
Delivered June 27, 2001.
Publish.