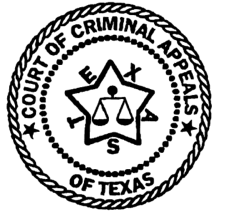 IN THE COURT OF CRIMINAL APPEALS
OF TEXAS
---
NO. 794-98
---
VINCENT HUIZAR, Appellant
v.
THE STATE OF TEXAS
---
ON STATE'S PETITION FOR DISCRETIONARY REVIEW
FROM THE FOURTH COURT OF APPEALS
BEXAR COUNTY
---


Mansfield, J., delivered the concurring opinion.

C O N C U R R I N G O P I N I O N


I join the opinion of the majority, reversing the judgment of the court of appeals and remanding this cause for analysis under Almanza v. State, 686 S.W.2d 157 (Tex.Crim.App. 1985) (opinion on reh'g).
I would additionally order the court of appeals to determine whether the failure of trial counsel to ask for the instruction as to the State's burden of proof as to extraneous offenses introduced at the punishment phase of appellant's trial amounts to ineffective assistance of counsel(1) to the extent that appellant is entitled to a new punishment hearing.


DELIVERED FEBRUARY 23, 2000
PUBLISH
1. The standards set forth in Strickland v. Washington, 466 U.S. 668, 104 S.Ct. 2052 (1984), apply to claims of ineffective assistance of counsel whether at the guilt/innocence phase or the punishment phase of trial. See Hernandez v. State, 988 S.W.2d 770 (Tex.Crim.App. 1999).