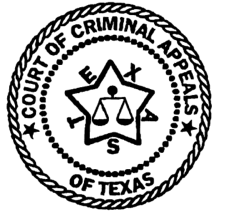 IN THE COURT OF CRIMINAL APPEALS
OF TEXAS
---
NO.
829-99
---
PAUL DAVID PAULSON, Appellant
v.
THE STATE OF TEXAS
---
ON APPELLANT'S PETITION FOR DISCRETIONARY REVIEW
---
Keller, J.,
delivered a concurring opinion.
CONCURRING OPINION
Judge Meyers criticizes the Court for what he perceives to be an abandonment of the principle of stare decisis, claiming that "judicial conservatism is no longer in vogue." To the contrary, it was the Geesa (1) court that failed to consider "the work of the great men" who preceded the Court, "consistent, coherent, and undoubted." (2) In Geesa, this Court overruled more than one hundred years of precedent (3) without even a passing nod to stare decisis.
In determining whether precedent should be overruled, we should take into account whether the decision under consideration was itself a violation of the principles of stare decisis. In such circumstances, a judicially conservative court should bear in mind the consistent body of caselaw preceding the anomalous opinion when considering the application of stare decisis to the case at hand.
I join the opinion of the Court.
KELLER, J.
DELIVERED: October 4, 2000
PUBLISH
1. Geesa v. State, 820 S.W.2d 154 (Tex. Crim. App. 1991).
2. Paulson v. State, slip op. at 4, (delivered October 4, 2000)(Meyers, J. dissenting).
3. See State v. Toney, 979 S.W.2d 642, 650-651 (Tex.Crim.App. 1998)(Womack, J. dissenting) and cases cited therein; see also Geesa, 820 S.W.2d at 161 n. 10.