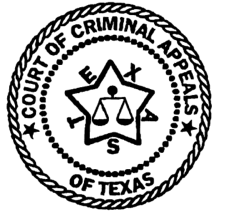 IN THE COURT OF CRIMINAL APPEALS
OF TEXAS
---
NO. 829-99
---
PAUL DAVID PAULSON, Appellant
v.
THE STATE OF TEXAS
---
ON APPELLANT'S PETITION FOR DISCRETIONARY REVIEW
FROM THE FOURTEENTH COURT OF APPEALS
BRAZORIA COUNTY
---
Price, J.,
filed a dissenting opinion.
The Fourteenth Amendment's Due Process Clause requires that trial judges instruct jurors that they can only convict a person on proof beyond a reasonable doubt. (1) Today, a majority of this Court holds that trial judges need not define the term reasonable doubt for Texas jurors. Because the Court leaves jurors with no guidance as to the meaning of this critical standard, I dissent.
The majority seems to argue that Geesa (2) should be overruled because (1) the definition is seriously flawed, and (2) the U.S. Constitution neither requires nor prohibits defining reasonable doubt. (3) These reasons may justify rewriting the definition, but they do not justify disposing of a definition altogether.
The Supreme Court has neither prohibited nor required that juries receive a definition of the term reasonable doubt. As a result, state and federal courts are divided over whether a definition is required, prohibited, or voluntary. (4) In Winship, the Supreme Court explained that the reasonable doubt standard "provides concrete substance for the presumption of evidence" (5) and "is the prime instrument for reducing the risk of convictions resting on factual error." (6) Just because the Supreme Court refuses to provide guidance, does not mean that we should abdicate our responsibility.
Twenty-one years after the Supreme Court decided Winship, we held that trial courts must define reasonable doubt in the jury charge. (7) In Geesa, we held that a particular definition of reasonable doubt was required. Although this definition has been criticized, (8) I would not hold, as the majority does, that no definition is required. Just because many lawyers can understand and articulate the concept of reasonable doubt, this does not mean that the average juror can understand and apply the concept. The definition is not meant for lawyers, trial judges, and appellate judges; the purpose of the instruction is to assist the jury in making its decision. If the definition does not do that, it should be rewritten.
The majority claims that "the better practice is to give no definition of reasonable doubt at all to the jury." (9) It provides no analysis for this proposition, but merely cites a law review note for this proposition. I think that more is required if we are to overrule Geesa's holding that a definition must be given.
The majority notes that the Geesa Court overruled more than one hundred years of precedent. This is true, but it is not surprising when one considers that the Supreme Court did not require that guilt be proved beyond a reasonable doubt until 1970. Presumably, the Geesa Court took this into consideration when overruling such longstanding precedent.
I will not join in a decision that equips Texas juries with a measuring stick but deprives them of the lines of demarcation that should guide them in measuring the evidence of guilt. I dissent.
Delivered: September 20, 2000.
Publish.
1. In re Winship, 397 U.S. 358 (1970). Geesa v. State, 820 S.W.2d 154 (Tex. Crim. App. 1991). Ante, at ___ (slip op. at 4-7). See generally Henry A. Diamond, Note, Reasonable Doubt: To Define, or Not to Define, 90 Colum. L. Rev. 1716, 1717-21 (1990). Winship, 397 U.S. at 363. Id. See Geesa v. State, 820 S.W.2d at 162. Ante, at ___ (slip op. at 3-4). Ante, at ___ (slip op. at 8).