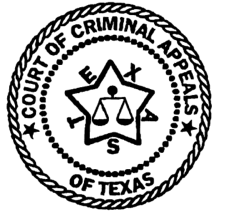 IN THE COURT OF CRIMINAL APPEALS
OF TEXAS
---
NO. 875-01
---
PHOEBE WELCH, Appellant
v.
THE STATE OF TEXAS
---
ON DISCRETIONARY REVIEW
FROM THE SEVENTH COURT OF APPEALS
CASTRO COUNTY
---
Womack, J., filed a concurring opinion.
I joint the Court's opinion. I write only to point out that the trial court's decision to admit the evidence was justified by other laws than the law of consent.
When the officer arrested the appellant, he could search the passenger compartment of the vehicle and containers therein as an incident to the arrest. See New York v. Belton, 453 U.S. 454 (1981). This justified the search that led to the discovery of the marihuana and the methamphetamine.
Because the vehicle was used in the commission of possession of methamphetamine, a felony under Chapter 481 of the Health and Safety Code, it was contraband. See Code of Criminal Procedure article 59.01(2)(B)(i). It was, therefore, subject to seizure and forfeiture. See id., article 59.02(a). Specifically, it could be seized without warrant incident to a lawful search incident to arrest. See id., article 59.03(b)(4). The search of the truck-bed in which the larger quantity of controlled substance was found was justifiable as a search of the contraband vehicle.
The officer did more than the law required when he sought consent to search the bed of the truck. The evidence would have been admissible if he had not sought, or received, consent.
En banc.
Delivered September 18, 2002.
Publish.