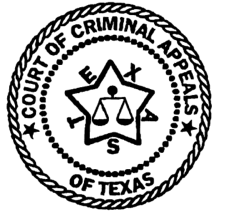 IN THE COURT OF CRIMINAL APPEALS
OF TEXAS
---
NO. 897-01
---
DAVID STRNAD, Appellant
v.
THE STATE OF TEXAS
---
ON APPELLANT'S PETITION FOR DISCRETIONARY REVIEW
FROM THE FIRST COURT OF APPEALS
---
The opinion of the Court was delivered per curiam.
O P I N I O N
Appellant pleaded guilty to indecency with a child and was placed on deferred adjudication community supervision, pursuant to a plea agreement. Six years later, the trial court adjudicated Appellant's guilt and sentenced him to confinement for five years. Appellant filed a general notice of appeal. The Court of Appeals dismissed the appeal for lack of jurisdiction. Strnad v. State, 39 S.W.3d 363 (Tex. App.-- Houston [1st] 2001). The court held that Appellant could not raise issues on appeal because the notice of appeal did not comply with Tex.R.App.P. 25.2(b)(3). Appellant has filed a petition for discretionary review complaining of the Court of Appeals holding.
We recently reconsidered the applicability of Rule 25.2(b)(3) to appeals from the adjudication of guilt. Vidaurri v. State, 49 S.W.3d 880 (Tex. Crim. App. 2001). The Court of Appeals did not have the benefit of this recent decision when it issued its opinion. We grant grounds one, two, and three of Appellant's PDR and remand this case to the Court of Appeals for reconsideration in light of Vidaurri. The remaining grounds are refused.
DELIVERED: September 19, 2001
PUBLISH