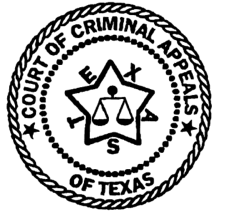 IN THE COURT OF CRIMINAL APPEALS
OF TEXAS
---
NO. 0953-01
---
ESEQUIEL GUTIERREZ, Appellant
v.
THE STATE OF TEXAS
---
ON DISCRETIONARY REVIEW
FROM THE THIRTEENTH COURT OF APPEALS
SAN PATRICIO COUNTY
---
Per curiam. (Keasler, J., dissented.)
We granted review in this and another case to reexamine our doctrine that, if the issue is raised in a probation-revocation hearing held after the period of probation expired, the State must prove it used due diligence in apprehending the probationer. In the other case, we adhered to the doctrine. See Peacock v. State, 77 S.W.3d 285 (Tex. Cr. App., No. 1750-00, May 29, 2002). The court of appeals employed the doctrine in this case. See Gutierrez v. State, 46 S.W.3d 394 (Tex. App. -- Corpus Christi 2001). Therefore its judgment is affirmed.
En banc.
Delivered September 11, 2002.
Publish.