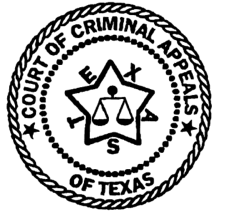 IN THE COURT OF CRIMINAL APPEALS
OF TEXAS
---
NO. 1017-00
---
MARIO REY RAMIREZ, Appellant
v.
THE STATE OF TEXAS
---
ON STATE'S PETITION FOR DISCRETIONARY REVIEW
FROM THE THIRTEENTH COURT OF APPEALS
JACKSON COUNTY
---
The opinion was delivered per curiam.
O P I N I O N
Mario Rey Ramirez was convicted of possession of a firearm by a felon and sentenced to 20 years in prison. The Court of Appeals reversed. Ramirez v. State, 13 S.W.3d 482 (Tex. App. - Corpus Christi 2000).
We granted the State's petition for discretionary review to address whether the court of appeals erred in finding that Ramirez's lawyer had a conflict of interest. After reviewing the briefs of the parties and the relevant portions of the record, we conclude that our decision to grant the State's petition was improvident. Accordingly, we dismiss the State's petition for discretionary review. See Tex. R. App. P. 69.3.
DATE DELIVERED: May 30, 2001
PUBLISH