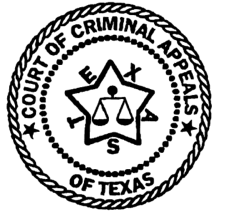 IN THE COURT OF CRIMINAL APPEALS
OF TEXAS
---
NO. 1022-00 and 1023-00
---
THE STATE OF TEXAS
v.
LEO STEELMAN and IAN STEELMAN

, Appellees
---
ON STATE'S PETITION FOR DISCRETIONARY REVIEW
FROM THE ELEVENTH COURT OF APPEALS
TAYLOR COUNTY
---
Keller, P.J.,

filed a dissenting opinion in which HERVEY, J., joined.



DISSENTING OPINION



The Court relies on opinions that are not on point, (1) opinions that are one hundred and eighty degrees contrary to the Court's proposition, (2) and one old, discredited, intermediate court, out-of-state case, (3) in support of its conclusion that the police did not have probable cause to arrest the appellees. The Court also confuses the issue here (probable cause) by including in its discussion the fact that the arrests took place in a residence. The result is that Texas now, as it so often used to do, removes itself from the mainstream of legal thought in America, and establishes as a matter of law that people may not be arrested for smoking marijuana in their homes - as long as they don't do it alone.

And, unfortunately, that is not all that this opinion achieves. The Court holds that the smell of burning marijuana does not provide probable cause for an arrest. But, while other factors may bear on an officer's ability to arrest or search, probable cause is probable cause - whether it be for an arrest, a search, an arrest warrant, or a search warrant. So, after today, not only are the police forbidden to arrest without a warrant in these circumstances, they are also forbidden to search, and a magistrate may not issue an arrest warrant or a search warrant on the basis of these facts. And neither may an officer search a car if he smells marijuana smoke emanating from it, as long as the driver is not alone, because "the mere smell of marijuana in the air" does not give officers probable cause to believe that an offense, possession of marijuana, has been committed in their presence or that any particular one of the people present possesses marijuana. (4)

Judge Cochran joins the Court's opinion but seeks to limit its reach by ignoring what the opinion actually says and by claiming that officers would have had probable cause to temporarily restrain Ian Steelman outside his home to determine whether he actually possessed marijuana. This construction of the Court's opinion is belied by the above statements and by the Court's further comment regarding the lack of probable cause: "[T]he officers in this case had no idea who was smoking or possessing marijuana, and they certainly had no particular reason to believe that Ian was smoking or possessing marijuana." (5) The Court's reasoning is unsound, and its holding is regrettably broad.

I respectfully dissent.

KELLER, P.J.

FILED: October 23, 2002

PUBLISH

1. Muniz v. State, 851 S.W.2d 238 (Tex. Crim. App. 1993).

2. Moulden v. State, 576 S.W.2d 817 (Tex. Crim. App. 1978); Johnson v. United States, 333 U.S. 10 (1947).

3. People v. Harshbarger, 321 N.E.2d 138 (1974). Harshbarger, an opinion from an intermediate court, has not been the law since 1985 (if it ever really was the law). In People v. Stout, 477 N.E.2d 498 (1985), the Illinois Supreme Court held that the odor of burning cannabis, detected by officers trained to recognize the smell, gave them probable cause to search. Although Stout concerned an automobile search, that fact did not affect the probable cause analysis, but only the issue of whether a warrant was required.

4. State v. Steelman, S.W.3d , slip op. at 9 (Tex. Crim. App., October 23, 2002).

5. Id. at 10.