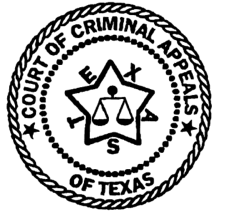 IN THE COURT OF CRIMINAL APPEALS
OF TEXAS
---
NO. 1037-02
---
JEFFERY EDWARD TAYLOR, Appellant
v.
THE STATE OF TEXAS
---
ON STATE'S PETITION FOR DISCRETIONARY REVIEW
FROM THE THIRTEENTH COURT OF APPEALS
HARRIS COUNTY
---
Meyers, J.,
filed a dissenting opinion.
OPINION
I disagree with the majority that the issue in this case is simply "the inclusion of inadmissible evidence in a hypothetical designed to illustrate the range of punishment." The issue instead is a misstatement of the law which resulted in a jury that was not properly qualified to consider the range of punishment. The defense attempted to resolve this by moving to quash the venire and then by challenging for cause each veniremember. The trial judge denied both requests and the jury was subsequently chosen from a panel of veniremembers who had effectively been told by the trial judge that a victim can tell the jury if he or she wants the defendant to be leniently punished.
The right to an impartial jury is a constitutional right, as is the right to the assistance of counsel. The trial judge's misinterpretation of the law and denial of appellant's motion to quash the venire interfered with appellant's ability to conduct a defense and with the intelligent use of peremptory strikes. Because the entire panel was biased on the issue of punishment and the trial judge denied the challenges for cause, appellant was forced to use peremptory strikes for veniremembers who should have been stricken for cause.
The harm resulting from such constitutional error should be analyzed under Rule 44.2(a). Under this standard, the judgment must be reversed unless the court determines beyond a reasonable doubt that the error did not contribute to the punishment. In this case, the court could not possibly show that the error was harmless beyond a reasonable doubt because the error prevented the defense from presenting any evidence at the punishment stage of the trial.
The majority states that the jury could not have held it against the defendant that he failed to present testimony giving a favorable punishment recommendation because the victim in this case was deceased. Thus, the jury could not have rationally expected the defendant to present such evidence. However, why then did the prosecutor respond that "in the interest of justice, he would not object to a victim recommending leniency for the defendant"? The venire very well could have understood the statements of the trial judge and the prosecutor to imply that a victim would testify regarding punishment if they desired leniency for the defendant. Thus, because the defense had no such testimony to offer, the jury may have presumed the failure to present such evidence as an indication that the victim did not want leniency for the defendant.
Even if we considered the right to a qualified jury to be only a substantial right, then the error of seating a jury which is not properly qualified on the issue of punishment still should not be disregarded under Rule 44.2(b).
For these reasons, I respectfully dissent.
Meyers, J.
Filed: July 2, 2003
Publish