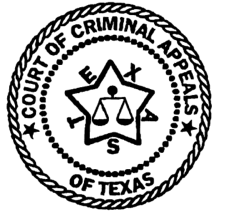 IN THE COURT OF CRIMINAL APPEALS
OF TEXAS
---
Nos. 1039-01 & 1040-01
---
DESZICK SMITH, Appellant
v.
THE STATE OF TEXAS
---
ON THE STATE'S PETITION FOR DISCRETIONARY REVIEW
FROM THE TENTH COURT OF APPEALS
FALLS COUNTY
---
Holcomb, J, delivered the opinion of the Court, in which Meyers, Price, Womack, Johnson, and Keasler, JJ., joined. Cochran, J., filed a dissenting opinion, in which Keller, P.J., and Hervey, J., joined.
OPINION
On November 30, 1995, Deszick Smith, appellant, pled guilty, pursuant to a plea agreement, to two separate charging instruments, an indictment and an information, that each contained both felony and misdemeanor charges. The trial court sentenced appellant to one ten-year sentence and one five-year sentence. On appeal, appellant argued that because the trial court did not have jurisdiction over the misdemeanors included in the charging instruments, the trial court was without authority to accept the plea bargain and enter a conviction. The Court of Appeals agreed and returned the parties to their pre-plea status. Smith v. State, 40 S.W.3d 701 (Tex.App.- Waco 2001). We granted the State's petition for discretionary review to determine whether the Court of Appeals erred. See Tex. R. App. Proc. 66.3.
After reviewing the briefs of the parties and the relevant portions of the record, we conclude that our decision to grant the State's petition was improvident. Accordingly, we dismiss the petition. See Tex. R. App. Proc. 69.3.
DELIVERED APRIL 10, 2002
PUBLISH