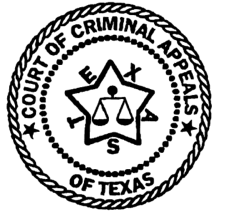 IN THE COURT OF CRIMINAL APPEALS
OF TEXAS
---
NOS. 1039-01 & 1040-01
---
DESZICK SMITH, Appellant
v.
THE STATE OF TEXAS
---
ON STATE'S PETITION FOR DISCRETIONARY REVIEW
FROM THE TENTH COURT OF APPEALS
FALLS COUNTY
---
Cochran, J., filed a dissenting opinion, joined by Keller, P.J., and Hervey, J.


O P I N I O N
I respectfully dissent to the Court's decision to dismiss the State's petition for discretionary review as improvidently granted. I would address the merits of the case before us, despite its complex and confusing record.
On occasion, we grant a petition for discretionary review to address a significant legal issue, only to discover that hidden or unresolved procedural perplexities will prevent us from answering the question presented. In those instances, we are justified in dismissing a petition as improvidently granted despite the cost and inconvenience to the parties.
It is true that the present record contains significant omissions and internal inconsistencies. It is similarly true that the circumstances surrounding the plea agreement, the sentencing, and the later revocation proceeding are unusual (and, one hopes, unique). Nonetheless, this Court was fully aware of these procedural problems and record omissions when we granted the State's petition. We knew that granting the petition would require us to cut through a Gordian knot, and now we have shrunk from that task.
Our dismissal is not fair to the litigants, who have spent countless hours preparing their briefs, researching the law, and presenting cogent written arguments to this Court. Although the fundamental legal question presented in this petition has recently been resolved in a different case, see Puente v. State, __ S.W.3d ___ (Tex. Crim. App., delivered March 20, 2002), these litigants nevertheless deserve a resolution of their case, despite the procedural problems involved, because we granted them discretionary review knowing that we faced these additional complexities. Therefore, I respectfully dissent to the dismissal of the petition. It was not "improvidently" (1)
granted.
Cochran, J.
Filed: April 10, 2002
Publish
1. Improvident is frequently defined as "characterized by unthinking boldness and haste: brash, foolhardy, harum-scarum, hasty, headlong, hotheaded, ill-considered, impetuous, impulsive, incautious, madcap, precipitant, precipitate, rash, reckless, slapdash, temerarious, unconsidered." Roget's New Thesaurus (3d ed. 1995).