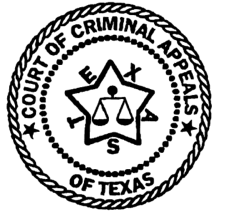 IN THE COURT OF CRIMINAL APPEALS
OF TEXAS
---
NO. 1079-01
---
KNOWEL BEEMAN, JR., Appellant
v.
THE STATE OF TEXAS
---
ON APPELLANT'S PETITION FOR DISCRETIONARY REVIEW
FROM THE EIGHTH COURT OF APPEALS
MIDLAND COUNTY
---
Keasler, J.,

delivered the opinion of the Court, in which Keller, P.J., and Meyers, Womack, Hervey, Holcomb, and Cochran, J.J., joined. Meyers, J., filed a concurring opinion. Price, J., concurred in the result. Johnson, J., filed a dissenting opinion.



O P I N I O N



Knowel Beeman was rear-ended while driving. No injuries occurred. The officer cited the other driver for following too closely and arrested Beeman for driving while intoxicated. Beeman refused a breath test, so the officer obtained a search warrant for his blood. Over Beeman's objections, his blood was drawn at the local hospital. We must determine whether the implied consent statute prohibits drawing a suspect's blood under a search warrant. We conclude that it does not.

Procedural History

After being charged with driving while intoxicated, Beeman unsuccessfully moved to suppress the blood test results, arguing that his rights had been violated under Texas Transportation Code Chapter 724, our implied consent law. Beeman then pled guilty under a plea bargain agreement. He appealed, arguing that since the requirements of the Transportation Code had not been met, the blood sample should have been suppressed. The Court of Appeals disagreed, holding that "Chapter 724 does not speak to the broader powers of a peace officer when, as here, that officer obtains a search warrant." (1) It stated that "[w]here a search warrant is secured, the question of the power of a peace officer in taking a specimen is left up to the Fourth Amendment . . ." (2) We granted Beeman's petition for discretionary review to address this issue.

Analysis

The Fourth Amendment prohibits unreasonable searches and seizures. (3) But searches conducted pursuant to a warrant "will rarely require any deep inquiry into reasonableness." (4) There is a strong preference for searches conducted with a warrant (5) because they are issued based on "the informed and deliberate determinations" of a neutral and detached magistrate. (6) Without a warrant or probable cause, a search can still be reasonable under the Fourth Amendment if the police obtain consent. (7)

Beeman argues that, despite the existence of a search warrant, this search was invalid because it violated our state's implied consent statute. The implied consent statute requires the State to take an arrested suspect's blood, over his refusal, when there is an accident and someone is injured. (8) Beeman argues that the statute, by implication, excludes the taking of blood without consent under any other circumstances, including by the authority of a search warrant.

But Beeman misunderstands the nature of implied consent. The implied consent law does just that - it implies a suspect's consent to a search in certain instances. This is important when there is no search warrant, since it is another method of conducting a constitutionally valid search. On the other hand, if the State has a valid search warrant, it has no need to obtain the suspect's consent. (9)

The implied consent law expands on the State's search capabilities by providing a framework for drawing DWI suspects' blood in the absence of a search warrant. It gives officers an additional weapon in their investigative arsenal, enabling them to draw blood in certain limited circumstances even without a search warrant. But once a valid search warrant is obtained by presenting facts establishing probable cause to a neutral and detached magistrate, consent, implied or explicit, becomes moot.

Beeman contends that, regardless of whether the Fourth Amendment is satisfied by the search warrant, the search is nevertheless invalid because it violates the statute. The State responds that construing the law in this manner results in giving DWI suspects more protection than other criminal suspects---an absurd result contrary to the statute's intent. We agree.

The dissent implies that we have given carte blanche to officers to draw blood in every single DWI case. (10) But we have given police officers nothing more than the Constitution already gives them - the ability to apply for a search warrant and, if the magistrate finds probable cause to issue that warrant, the ability to effectuate it. This does not give officers the ability to forcibly obtain blood samples from anyone arrested for DWI. Instead, it gives officers the ability to present an affidavit to a magistrate in every DWI case, just like every other criminal offense. Whether any search ultimately occurs rests, as always, in the hands of the neutral and detached magistrate.

The dissent also implies that a search of someone's blood is more invasive than a search of his home or clothing and, as a result, we should apply a different type of review. (11) But the Supreme Court has recognized that drawing a suspect's blood constitutes a "search" under the Fourth Amendment - nothing less, but certainly nothing more. (12) Moreover, in Schmerber, the officer did not obtain a warrant, and the Court stated the issue as being whether the officer was permitted to draw the blood himself "or was required instead to procure a warrant before proceeding with the test." (13) The Court made clear that drawing the suspect's blood pursuant to a search warrant would not have offended the Constitution. (14)

A few states have adopted Beeman's and the dissent's view that the implied consent statute offers more protection to defendants than the Constitution. (15) But we side with the other jurisdictions that hold that their implied consent statutes do not prevent the State from obtaining evidence by alternative constitutional means. (16)

Conclusion

The warrant authorized the seizure of Beeman's blood, and he does not contest the validity of the warrant. (17) Compliance with the implied consent statute was not necessary to satisfy the Fourth Amendment, and the implied consent statute does not offer protection greater than the Fourth Amendment. Consequently, we affirm the judgment of the Court of Appeals.





DATE DELIVERED: October 9, 2002

PUBLISH

1. Beeman v. State, No. 08-00-00390-CR, slip op. at 5 (Tex. App. - El Paso, opinion delivered March 29, 2001) (not designated for publication). Id.

3. U.S. Const. Amend. IV;

Minnesota v. Carter, 525 U.S. 83, 88 (1998). United States v. Leon, 468 U.S. 897, 922 (1984). United States v. Ventresca, 380 U.S. 102, 106 (1965). Id. at 105-06; Aguilar v. Texas, 378 U.S. 108, 110-11 (1964). Schneckloth v. Bustamonte, 412 U.S. 218 (1973).

8. Tex. Transp. Code §§ 724.011, 724.012, 724.013 (Vernon 1999).

Flores v. State, 871 S.W.2d 714, 720 (Tex. Crim. App. 1993). Post, slip op. at 4-5. Id., slip op. at 5-6. Schmerber v. California, 384 U.S. 757 (1966). Id. at 770. Id. Sosa v. State, 4 P.3d 951 (Alaska 2000); State v. DiStefano, 764 A.2d 1156 (R.I. 2000); Combs v. State, 965 S.W.2d 161 (Ky. 1998). People v. Sloan, 538 N.W.2d 380 (Mich. 1995), overruled on other grounds, People v. Wager, 594 N.W.2d 487 (Mich. 1999); State v. Zielke, 403 N.W.2d 427, 428 (Wis. 1987). See Flores, 871 S.W.2d at 720.