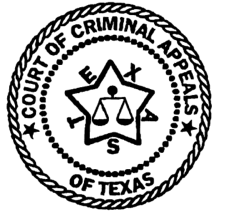 IN THE COURT OF CRIMINAL APPEALS
OF TEXAS
---
NO. 1079-01
---
KNOWEL BEEMAN, JR., Appellant
v.
THE STATE OF TEXAS
---
ON APPELLANT'S PETITION FOR DISCRETIONARY REVIEW
FROM THE EIGHTH COURT OF APPEALS
MIDLAND COUNTY
---
Meyers, J.,

filed a concurring opinion.





O P I N I O N

Section 724.011 of the Transportation Code provides that if a person is arrested for driving while intoxicated, the person is deemed to have consented "to submit to the taking of one or more specimens of the person's breath or blood for analysis to determine the alcohol concentration or the presence in the person's body of a controlled substance, drug, dangerous drug, or other substance." (Vernon 1999). In other words, under this "implied consent" statute, a person operating a motor vehicle is deemed to have given consent to testing of a specimen, without a warrant, after an arrest when an officer has reasonable grounds to believe that the suspect was driving while intoxicated. See State v. Hardy, 963 S.W.2d 516, 526 (Tex. Crim. App. 1997). Although a person is deemed to have given his or her consent to the testing of a specimen if suspected of driving while intoxicated, he or she still has the option in most situations to refuse to provide a sample. See Tex. Transp. Code Ann. §724.013 (Vernon 1999). However, such refusal is not without consequence. Failure to provide a specimen results in suspension of the person's driving privileges for a specific period of time as provided by section 724.035 of the Transportation Code. If, however, the DWI suspect causes an accident and the officer at the time of the arrest reasonably believes that a person has died or will die as a result of the accident, then the officer can take a specimen of the suspect's blood or breath regardless of whether he or she consents. Tex. Transp. Code Ann. §724.012(b).

In the present case, appellant argues that since under the facts of his case he had a statutory right to refuse the officer's request to provide a sample of his breath, the officer was precluded from obtaining a sample of his blood even though a constitutionally valid search warrant was obtained. However, as the majority correctly explains, the statute does not affect an officer's right to obtain a search warrant. Just because a defendant refuses to provide a specimen of his blood or breath does not mean that the arresting officer is prohibited from obtaining a sample through other means. As in other criminal cases, the arresting officer has the option of obtaining a valid search warrant so that a sample can be drawn. Thus, as today's majority opinion makes clear, with a valid search warrant, an arresting officer can now obtain a specimen (1) irrespective of whether a defendant consents.

With these comments, I join the Court's opinion.

DATE DELIVERED: October 9, 2002

PUBLISH

1. A "specimen" refers to a specimen of a person's breath or blood.