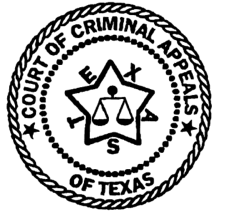 IN THE COURT OF CRIMINAL APPEALS
OF TEXAS
---
NO. 1079-99
---
THE STATE OF TEXAS
v.
LADDERICK DONNELL WILCOX, Appellee
---
ON STATE'S PETITION FOR DISCRETIONARY REVIEW
FROM THE THIRD COURT OF APPEALS
MILAM
COUNTY
---
Womack, J., filed a dissenting opinion in which Mansfield and Keller, JJ., joined.



We granted review of this case to address a jurisdictional question: "Does a Court of Appeals have jurisdiction, pursuant to Code of Criminal Procedure article 44.01(b), (1) to consider the State's appeal of a trial court's imposition of deferred adjudication following a jury verdict of guilty?" The court of appeals held that the appellate courts "are without jurisdiction" of such an appeal. (2) In doing so, it followed our recent precedents. (3)

Today the Court simultaneously dismisses the case because our decision to grant review was improvident, and tries (in a concurring opinion) to address the merits of the appeal of which we have no jurisdiction. Respectfully, I think the Court does both too little and too much.

The question we agreed to review is the freshest unhealed wound we have inflicted on the criminal jurisprudence of the State. This case is yet another illustration of the mistake our closely divided court made in holding that article 44.01(b) does not authorize such an appeal as this. The reasons why this holding was wrong have been given elsewhere. (4) I shall not repeat them here. The Court should grant review to correct the mistake and hold that the appellate courts have jurisdiction.

And the Court should not indulge in a sub rosa jurisprudence in which the appellate courts, acting without jurisdiction, discuss issues of illegal sentences in "concurring" opinions. If we are without jurisdiction, we have no authority to address the question of whether the trial court erred. By taking this unauthorized action, the Court tacitly recognizes that the grant of review in this case was far from improvident.

En banc.

Delivered May 3, 2000.

Publish. See State v. Wilcox, 993 S.W.2d 848, 850 (Tex. App. -- Austin 1999). See State v. Baize, 981 S.W.2d 204 (Tex. Cr. App. 1998); State v. Ross, 953 S.W.2d 748 (Tex. Cr. App. 1997); cf. State v. Speth, 6 S.W.3d 530 (Tex. Cr. App. 1999) (defendant may not complain of condition of probation for first time on appeal ), cert. denied, 529 U.S. ___ (2000). See Baize, 981 S.W.2d at 207 (McCormick, P.J., dissenting, joined by two of three other dissenting judges); Ross, 953 S.W.2d at 752 (Womack, J., dissenting); cf. Speth, 6 S.W.3d at 535 (Womack, J., concurring, joined by three judges).