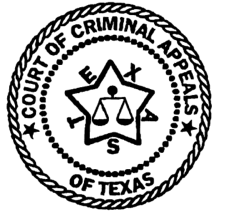 IN THE COURT OF CRIMINAL APPEALS
OF TEXAS
---
NO. 1090-99
---
JOHNNY SILVA JIMENEZ, Appellant
v.
THE STATE OF TEXAS
---
ON APPELLANT'S AND STATE'S PETITIONS
FOR DISCRETIONARY REVIEW




FROM THE FIRST COURT OF APPEALS




HARRIS COUNTY
---
Keller, J.,
delivered a concurring opinion.
CONCURRING OPINION
By failing to object, appellant has forfeited any right to have his claim analyzed under the standard of harm for constitutional errors, found in Texas Rule of Appellate Procedure 44.2(a). In addition, there is no due process violation in this case because appellant failed to request relief. Whatley v. State, 946 S.W.2d 73, 75-76 (Tex. Crim. App. 1997).
KELLER, J.
DATE DELIVERED: September 13, 2000
PUBLISH