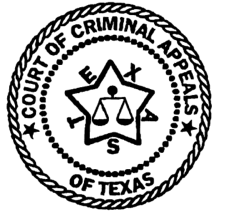 IN THE COURT OF CRIMINAL APPEALS
OF TEXAS
---
NO. 1182-02
---
BRIAN KEITH PENNYWELL, Appellant
v.
THE STATE OF TEXAS
---
ON APPELLANT'S PETITION FOR DISCRETIONARY REVIEW
FROM THE FIRST COURT OF APPEALS
HARRIS COUNTY
---
Per Curiam.
O P I N I O N
A jury convicted Appellant of burglary of a habitation with the intent to commit theft. See V.T.C.A. Penal Code § 30.02(a)(1). After finding the two enhancement allegations to be true, the trial court assessed punishment at confinement for thirty-five years. The Court of Appeals affirmed the conviction after finding that Appellant had no standing to contest the search of a stolen bag and that Appellant's thirty-five-year punishment was permissible as he stipulated to the two enhancement paragraphs. Pennywell v. State, 84 S.W.3d. 841 (Tex. App.-Houston [1st. Dist] 2002). Appellant has filed a petition for discretionary review.
In Appellant's petition, he contends the Court of Appeals erred by failing to address every issue raised in his brief. In his first point of error, he alleged, in part, that he had been illegally detained and that, therefore, the search and seizure of the complained-of bag and its contents should have been suppressed as the fruit of that illegal detention. Because this ground was "necessary to final disposition of the appeal," the Court of Appeals was required to address it. Tex. R. App. P. 47.1. We agree.
Therefore, we grant Appellant's petition for discretionary review, and remand the case to the Court of Appeals for reconsideration of Appellant's first point of error that is necessary to a final disposition of the appeal. Rule 47.1.
DELIVERED: April 23, 2003
PUBLISH