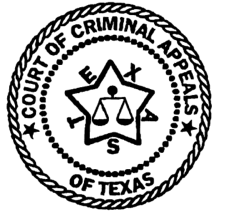 IN THE COURT OF CRIMINAL APPEALS
OF TEXAS
---
NO. 1182-99
---
MARIA MARTINEZ, Appellant
v.
THE STATE OF TEXAS
---
ON STATE'S PETITION FOR DISCRETIONARY REVIEW
FROM THE EIGHTH COURT OF APPEALS
EL PASO COUNTY
---
Womack, J., filed a concurring opinion joined by Mansfield and Johnson, JJ.
I join the judgment of the Court, and its opinion so far as it goes. I agree that the issue of the witness's qualifications was not preserved by specific objection, and its opinion that the witness's expert opinion was not hearsay. I write separately because the Court has not addressed a third point which is necessary to the resolution of the case.
The appellant objected to a question other than the one asking for the witness's opinion. She objected to the question, "What was the weight of the substance?" The answer was hearsay if it was offered to prove the weight. I see no other reason for its offer, and the offer was not limited by the State. It is not within the hearsay exception for public records and reports. (1) There was no effort to qualify it as a record of regularly recorded activity. (2) It may have been a type of evidence that an expert could reasonably rely on. (3) But, as the Court points out, there are limits on introducing the inadmissible bases of the admissible opinion. (4) If the State had responded to the hearsay objection by asking for the evidence of weight to be admitted for the limited purpose of showing the basis for the opinion that the substance was cocaine, that might have made it admissible. But the State didn't, and the burden to request admission for a specific, limited purpose is on the proponent of the evidence. (5) So it was error to overrule the hearsay objection to the question about the weight.
The error was harmless, though. Because this was the lowest grade of controlled-substance offense, the State had no burden to prove the weight. And the weight was small, so it probably was not of consequence in the verdict.
En banc.
Delivered June 28, 2000.
Publish. See Tex. R. Evid. 803(8)(B); Cole v. State, 839 S.W.2d 798 (Tex. Cr. App. 1990). See Tex. R. Evid. 803(6). See Tex. R. Evid. 703; Aguilar v. State, 887 S.W.2d 27 (Tex. Cr. App. 1994).. See ante at 8, citing Aguilar, 887 S.W.2d at 30. See Jones v. State, 972 S.W.2d 75 (Tex. Cr. App. 1992).