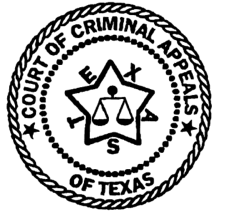 IN THE COURT OF CRIMINAL APPEALS
OF TEXAS
---
NO. 1182-99
---
MARIA MARTINEZ, Appellant
v.
THE STATE OF TEXAS
---
ON STATE'S PETITION FOR DISCRETIONARY REVIEW
FROM THE EIGHTH COURT OF APPEALS
EL PASO COUNTY
---

Johnson, J., filed a concurring opinion.

CONCURRING OPINION
I agree that the trial court impliedly found that Mr. Rudd qualified as an expert. On that basis, I believe that Mr. Rudd's testimony was of the type which is contemplated by Tex. R. Crim. Evid. 703, and was therefore properly admitted. With that comment, I join the opinion of the court.
Johnson, J.
Date Delivered: June 28, 2000
Publish