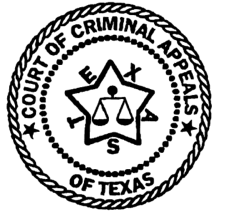 IN THE COURT OF CRIMINAL APPEALS
OF TEXAS
---
NOS. 1243-01 & 1244-01
---
VICTOR ABIMBOLA IDOWU
v.
THE STATE OF TEXAS
---
ON APPELLANT'S PETITION FOR DISCRETIONARY REVIEW
FROM THE FIFTH COURT OF APPEALS
---
Cochran, J., delivered the opinion of the Court in which Keller, P.J., Meyers, Womack, Hervey and Holcomb, JJ., joined. Price, J., filed a concurring opinion. Johnson and Keasler, JJ., concurred in the result..



O P I N I O N





In this case we are asked to decide whether a court of appeals should determine the correct amount of restitution that a defendant must pay as a condition of probation, when the defense argues- at a hearing on a motion for new trial which raises an ineffective assistance of counsel issue -- that restitution should never have been ordered in the first place. (1) We conclude that the answer here, where appellant failed to object either when restitution was imposed or in his motion for new trial, is no. Therefore, the Fifth Court of Appeals did not err in concluding that appellant failed to preserve the issue of restitution for appellate review. Idowu v. State, Nos. 05-00-00168-CR & 05-00-00169-CR (Tex. App.-Dallas, 2001) (not designated for publication).

Appellant was charged with theft of property valued at more than $1,500, but less than $20,000, and securing execution of documents by deception. (2) The indictment for securing execution of documents by deception listed some fifty-eight different checks of varying amounts that appellant had allegedly obtained by deception from Chevron. The total value of those checks was $14,522.45.

The testimony at trial showed that appellant managed a Chevron gas station in the Dallas area. Michael Akinsiku was, briefly, an employee at the gas station. After Mr. Akinsiku stopped working, appellant did not notify the payroll department, but instead began to submit false timesheets to Chevron as if Mr. Akinsiku still worked at the gas station. Chevron accordingly sent appellant checks made out to Mr. Akinsiku. Appellant endorsed the checks in Mr. Akinsiku's name and then deposited them in his (appellant's) personal bank account. According to appellant, he then withdrew cash from his account and used it to pay Chevron employees who actually worked the hours that appellant attributed to Mr. Akinsiku. When Mr. Akinsiku applied for work at a different Chevron gas station, Chevron discovered appellant's scheme.

Based upon this evidence, the trial court found appellant guilty of both offenses. At his sentencing hearing, appellant's wife testified to her husband's good character, excellent work habits, and family accomplishments. She, like her husband, contended that appellant had done nothing wrong. (3) Accordingly, appellant's attorney asked that appellant

be placed on probation and that he be given the right to a restitution hearing at some subsequent time to determine if indeed he took $14,000 from the Chevron Corporation.

Because we believe in a full hearing on that issue of the amount of restitution owed, if any, that it would show that Chevron corporation was the beneficiary of all those hours and labor at straight time rather than overtime rate and Mr. Idowu derived no financial compensation.





In fact, the defense's position throughout the trial and sentencing was "no harm, no foul." Appellant argued that, because somebody had actually worked the hours at the Chevron station, Chevron had not been harmed by his informal arrangement. Indeed, appellant asserted that Chevron had profited from the arrangement because it did not have to pay overtime to the regular employees who worked Mr. Akinsiku's hours. (4) Appellant's good intentions notwithstanding, the trial judge sentenced appellant to two years in a state jail facility but probated the sentence for a period of five years. The trial court did not assess any fine, but did order restitution in the amount of $14,522.45. Neither appellant nor his counsel objected at the punishment hearing to the amount of restitution the prosecution sought for the checks appellant fraudulently obtained from Chevron. (5)

Appellant then filed a motion for new trial. He raised only one ground, namely, that his trial counsel provided ineffective assistance by failing to subpoena and sponsor certain Chevron employees who would have testified that they worked extra hours and appellant paid them in cash for doing so. At the hearing on his motion for new trial, appellant called several witnesses, who did indeed testify that they had worked for appellant and that he paid them "straight time" wages in cash for working extra hours. Although appellant's witnesses did "guestimate" how much they were paid, and their aggregate guesses (together with appellant's proffered guesses about absent workers) totaled over $14,000, appellant did not produce any records to substantiate the days or hours worked or monies paid. He did produce his own bank records, which showed only that appellant deposited the Chevron checks made out to Michael Akinsiku in appellant's own account and that appellant withdrew substantial amounts of cash.

At the close of the motion for new trial hearing, defense counsel argued that appellant should be given a new trial. (6) The defense continued to maintain that appellant was not guilty, and therefore, should not be punished at all.

Before the Dallas Court of Appeals, appellant argued that, because some witnesses at the motion for new trial hearing testified that appellant paid them various different "approximate" sums in cash, "it is necessary to subtract the amount the appellant paid to the employees for working 'extra hours' under his overtime reduction scheme." Although appellant's argument served, on one level, as a hint that he would settle for having to repay some lesser restitution, the argument also reflected appellant's continuing contention that he should not have to pay any restitution, because, according to appellant, he paid out all of the money he received from Chevron to Chevron employees.

The court of appeals declined to address the merits of this claim, stating that: "Appellant did not object at trial to the imposition of his conditions of probation. Nor did he raise any complaint about his sentence, including the condition ordering restitution, in his motion for new trial." (7)

The court of appeals is correct. If a defendant wishes to complain about the appropriateness of (as opposed to the factual basis for) a trial court's restitution order, he must do so in the trial court, (8) and he must do so explicitly. (9)

We ordinarily allow defendants to raise sufficiency of the evidence questions for the first time on appeal. Whether the record provides a sufficient factual basis for a particular restitution order could be considered an evidentiary sufficiency question that need not be preserved by objection at the trial level. In Speth v. State, however, we determined that the imposition of probation conditions, specifically a requirement that a defendant refrain from certain activities, is not appropriate for a sufficiency review. (10)

Whether a party must object to preserve an evidentiary sufficiency claim concerning a restitution order, or the amount of restitution, need not be resolved in this case because here, prosecutors offered specific evidence that Chevron suffered a loss equal to the sum of the checks that appellant obtained from Chevron by deception and then deposited in his bank account. That sum was $14,522.45. Thus, there was a factual basis for the amount of restitution the trial court ordered. (11) Appellant offered testimonial evidence to dispute the finding of guilt and thus any restitution order, (12) but not until the motion for new trial hearing, and then he did so only to support his ineffective assistance of counsel claim. At the motion for new trial hearing appellant did not allege that his trial attorney was ineffective because he had failed to object to the amount of restitution. Rather, he argued that his trial attorney was ineffective for failing to call appellant's co-workers at the trial itself to offer proof of his innocence. Appellant's motion for new trial and arguments at the hearing on that motion would not have put the trial court on notice that appellant sought, from the trial court, anything less than a new trial, with a new attorney to show his innocence. (13)

In sum, appellant did not preserve any purported error in the accuracy of the restitution order, because he failed to make a specific complaint in the trial court at the time that order was imposed. Moreover, under this record, appellant cannot now attempt to bootstrap his restitution order complaint onto his motion for new trial (which alleged only ineffective assistance of counsel) to avoid the waiver problem. Therefore, we affirm the judgment of the Fifth Court of Appeals.

Cochran, J.

Delivered: May 1, 2002

Publish

1. We granted the following ground for review:





Should the Dallas court of appeals have decided the proper amount of restitution when the attorney at the hearing on the motion for new trial told the trial court that an issue would be the amount of restitution and the evidence showed that the trial court abused its discretion in ordering $14,522.45 in restitution as a condition of probation?

2. Tex. Penal Code §32.46.

3. Mrs. Idowu testified, inter alia:

Victor was not doing anything wrong, because he was not keeping that money. Those hours that were worked by the different employees in his store, they worked Michael's [Akinsiku] hours and they were paid for those. Because Chevron asked no overtime, no overtime. Michael wanted his job. He wanted other people to work them, and those people worked those hours when they should have actually got overtime.

Appellant contended that Chevron actually profited from this cash-and-carry arrangement because it did not have to pay time-and-a-half overtime to the employees who worked the hours attributed to Mr. Akinsiku.

4. The State argued throughout that appellant could have and should have hired another employee. That employee would not have had to work overtime and thus, would not have cost Chevron more in wages, etc. However, this employee would have received his own checks, the timesheets, tax witholding, and other employee documentation would have been correct and Chevron would have been able to verify that the employee actually worked the hours stated.

5. We note that Tex. Code Crim. Proc. art. 42.037 (Vernon Supp. 2002) deals extensively with the issue of restitution orders. This provision is contained within Chapter 42, titled "Judgment and Sentence," which implies that any dispute concerning the appropriateness or amount of a restitution order will be resolved at the time of sentencing. Article 42.037(k) speaks specifically to disputes concerning restitution and provides:

The court shall resolve any dispute relating to the proper amount or type of restitution. The standard of proof is a preponderance of the evidence. The burden of demonstrating the amount of the loss sustained by a victim as a result of the offense is on the prosecuting attorney. The burden of demonstrating the financial resources of the defendant and the financial needs of the defendant and the defendant's dependents is on the defendant. The burden of demonstrating other matters as the court deems appropriate is on the party designated by the court as justice requires.

6. Counsel argued:





I submit what is right is to let Mr. Idowu have a new trial, to have a jury trial to submit the testimony that was introduced in Court yesterday and today to a jury to allow them the opportunity to decide whether he had the mens rea or the intent to commit a crime, to do wrong.

The State has been absolutely unable to produce any witness from Chevron to say that they had a financial loss. Indeed the Court at the sentencing hearing on January 14th awarded Chevron- or ordered that Mr. Idowu ... pay restitution in an amount over $14,000 to Chevron.

I submit that based on the subsequent testimony that the Court has just heard, compelling testimony to corroborate the testimony of Mr. Idowu, and that that would be nothing but unjust enrichment for Chevron.

7. The court of appeals went on to quote this Court:

A defendant who benefits from the contractual privilege of probation, the granting of which does not involve a systemic right or prohibition, must complain at trial to conditions he finds objectionable. Speth v. State, 6 S.W.3d 530, 534 (Tex. Crim. App. 1999), cert. denied, 529 U.S. 1088 (2000).

8. See Tex. R. App. P. 33.1, which reads, in pertinent part:

(a) In General. As a prerequisite to presenting a complaint for appellate review, the record must show that:

(1) the complaint was made to the trial court by a timely request, objection, or motion that:

(A) stated the grounds for the ruling that the complaining party sought from the trial court with sufficient specificity to make the trial court aware of the complaint, unless the specific grounds were apparent from the context.

See also Dunn v. State, 819 S.W.2d 510, 524-25 (Tex. Crim. App. 1991), cert. denied, 506 U.S. 834 (1992) (discussing the importance of specific objections required under Rule 52, predecessor to Rule 33.1); Lemos v. State, 27 S.W.3d 42, 49 (Tex. App. - San Antonio 2000, pet. ref'd) (failure to object in trial court to amount of restitution imposed waived any error); Ivey v. State, 16 S.W.3d 75, 76 (Tex. App. - Houston [1st Dist.] 2000, no pet.) (following Speth and holding that the failure to object in trial court to community supervision conditions waives any error on appeal).

9. See Speth, 6 S.W.3d at 534; Hardeman v. State, 1 S.W.3d 689, 690 (Tex. Crim. App. 1999) (when defendant has an opportunity to object and present evidence at sentencing stage but fails to do so, he waives error concerning trial court's failure to conduct separate punishment hearing; later filing motion for new trial does not substitute for timely objection); see, e.g., Maloy v. State, 990 S.W.2d 442, 446 (Tex. App. - Waco 1999, no pet.) (complaint on appeal that trial court should not have ordered restitution to insurance company not preserved since that complaint was not made to trial court and would not have been obvious to trial judge); Smith v. State, 10 S.W.3d 48, 49 (Tex. App. - Texarkana 1999, no pet.) (defendant waived complaint on appeal that statute criminalizing possession of cocaine with intent to deliver was unconstitutional and cruel and unusual punishment because he did not object at trial to sentence imposed); Oldham v. State, 5 S.W.3d 840, 847 (Tex. App. - Houston [14th Dist.] 1999, pet. ref'd) (complaint that trial court erred in failing to order presentence investigation report waived on appeal because defendant did not object or request preparation of report in trial court).

10. Speth, 6 S.W.3d at 531, n.1.

11. Under our precedent, the amount of restitution ordered must be "just," it must have a factual basis in the record, and it must compensate the victim. See Campbell v. State, 5 S.W.3d 693, 696 (Tex. Crim. App. 1999); Cartwright v. State, 605 S.W.2d 287, 289 (Tex. Crim. App. 1980) (holding that due process requires that evidence in the record must exist to show that the amount has a factual basis); Thompson v. State, 557 S.W.2d 521, 525-26 (Tex. Crim. App. 1977) (striking a restitution order because the record did not show that the victim's injuries justified the restitution amount).

13. See Hardeman, 1 S.W.3d at 690. In his petition, appellant argues that he preserved error because he asked for, but did not obtain, a separate restitution hearing. The trial court, however, conducted a separate sentencing hearing. That was the time and place in which to dispute the proposed order of restitution or offer evidence contesting its amount. Tex. Code Crim. Proc. art. 42.037(k); see also supra note 5. Appellant fails to explain why he could not have offered his restitution evidence at that sentencing hearing. Furthermore, defense counsel mixed in his request for a separate restitution hearing with his closing argument at the sentencing stage. Although the trial judge did not explicitly deny counsel's request, when the trial judge asked if there was anything further, defense counsel replied, "Nothing." By failing to present his restitution evidence at the sentencing hearing, obtain a ruling on his request for a separate hearing, or explicitly raise the restitution issue in his motion for new trial or at that hearing, appellant forfeited his right to have the court of appeals revise or delete the restitution order itself.