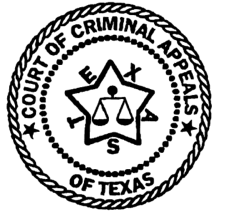 IN THE COURT OF CRIMINAL APPEALS
OF TEXAS
---
NO. 1244-00
---
MILTON POWELL, Appellant
v.
THE STATE OF TEXAS
---
ON STATE'S PETITION FOR DISCRETIONARY REVIEW
FROM THE TWELFTH COURT OF APPEALS
SABINE COUNTY
---
Price, J., filed a concurring opinion.





The majority claims that "Nothing in Montgomery indicates that its admissibility analysis is inapplicable if a defensive theory is raised in a defendant's opening statement." Ante, at 8. That may be true, (1) but that decision is not necessary to the disposition of this case today.

The majority states that the appellant's defensive theory was presented during cross-examination of the complainant. Ante, at 3. The majority concludes that this presentation of the defensive theory permitted the State to introduce evidence of specific acts of uncharged misconduct refuting that theory during its case-in-chief, despite a general prohibition on such evidence under Rule of Evidence Rule 404. I agree with that conclusion.

Having so concluded, the majority need not decide whether an opening statement would permit the same refutation of the appellant's defensive theory. The majority does not claim that in the absence of the appellant's opening statement the State could not have introduced evidence to refute the appellant's defensive theory. Therefore, discussion of the opening statement is obiter dictum and unnecessary to the disposition of the case.

I join the Court's judgment but not its opinion.





Delivered: November 28, 2001.

Publish.

1. The majority relies on

Montgomery v. State, 810 S.W.2d 372 (Tex. Crim. App. 1990) (op. on reh'g), to support its conclusion that the defendant opened the door to allow the State to present evidence to rebut a defensive theory. In Montgomery, we addressed the admission of evidence of uncharged misconduct in the form of statements made by Montgomery's wife. Id. at 394-97. The question, whether opening statements are evidence, was not raised in that case. But the majority applies Montgomery to this case without analysis. That is quite a leap.