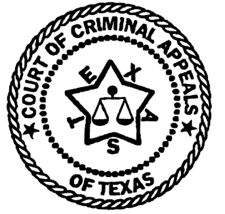 IN THE COURT OF CRIMINAL APPEALS
OF TEXAS
---
NO. 1253-98 and 1254-98
---
JERRY ROBERT DAVIDSON, Appellant
v.
THE STATE OF TEXAS
---
DISSENTING OPINION ON APPELLANT'S
PETITION FOR DISCRETIONARY REVIEW
FROM THE SECOND COURT OF APPEALS
TARRANT COUNTY
---
Mansfield, J.,

delivered the dissenting opinion.





D I S S E N T I N G

O P I N I O N






The question presented here is the following: Does Texas Code of Criminal Procedure Article 38.22 Section 3(a) apply to statements taken from persons suspected of criminal offenses committed in Texas while those persons are the subject of custodial interrogation conducted outside of Texas by non-Texas law enforcement personnel?

It is undisputed appellant was detained in Montana by a United States Customs special agent. It is also undisputed the special agent informed appellant of his rights under Miranda v. Arizona, 384 U.S. 436, 86 S.Ct. 1602 (1966). Nothing in the record indicates appellant's statement was taken in a manner violative of his rights either under the federal constitution or the Montana Constitution. Accordingly, the trial court ruled appellant's statement was admissible even though it was not electronically recorded as required by Article 38.22 Section 3(a). The court of appeals affirmed. Davidson v. State, 977 S.W.2d 708 (Tex.App.-Fort Worth 1998).

Texas Code of Criminal Procedure Article 38.22 provides, in relevant part:

Sec. 3(a) No oral or sign language statement of an accused made as a result of custodial interrogation shall be admissible against the accused in a criminal proceeding unless:

(1) an electronic recording, which may include motion picture, video tape, or other visual recording, is made of the statement.





Section 3(e) further provides:





The courts of this State shall strictly construe Subsection 3(a) of this section and may not interpret Subsection (a) as making admissible a statement unless all requirements of the subsection have been satisfied by the State.





This Court, and the courts of most jurisdictions, have held, in a situation analogous to that presented here, that the requisites of Miranda v. Arizona do not generally extend to statements obtained in foreign countries by officials of those countries. Alvarado v. State, 853 S.W.2d 17, 24 (Tex.Crim.App. 1993); United States v. Heller, 625 F.2d 594 (5th Cir. 1980); United States v. Wolf, 813 F.2d 970, 972 (9th Cir. 1987); United States v. Welch, 455 F.2d 211, 212 (2nd Cir 1972); State v. Wright, 745 P2d. 447, 451 (Utah 1987). Common to the holdings in these cases is the principle that the main purpose of Miranda -- to deter interrogations by American police officials that violate the rights of persons in their custody granted by the United States Constitution - simply does not apply to foreign countries to which the United States Constitution does not apply. (1)

Similarly, it is clear that the statutory protections provided by Article 38.22 Section 3(a) apply only to statements taken by Texas police officers from persons in custody in Texas, or elsewhere. This conclusion is consistent with the principles of statutory construction set forth by this Court in Boykin v. State, 818 S.W.2d 782 (Tex.Crim.App. 1991). We are required to construe a statute in accordance with the plain meaning of its literal text unless the language of the statute is ambiguous or the plain meaning leads to absurd results. Boykin, supra, at 785. We are not free to substitute our judgment for that of the Legislature particularly where, as here, the Legislature has instructed us that the provisions of Article 38.22 Section 3 are to be construed strictly. (2)



It would be highly unlikely the Legislature, in enacting Article 38.22 Section 3, intended for its provisions to apply to statements taken by non-Texas law enforcement officials outside of Texas. As an evidentiary rule, Article 38.22 is intended to exclude, as evidence, statements taken by Texas law enforcement officers in violation of its requisites. To hold this statute to apply to non-Texas police officers over whom the Texas Legislature has absolutely no authority would be an absurd result. Furthermore, it would not make sense to exclude statements taken by non-Texas police officers in compliance with the laws of their jurisdictions and federal constitutional requirements as they could not reasonably be expected to be aware of Article 38.22.

Turning to the present case, there is no question the statement taken by the United States Customs agent in Montana was taken in compliance with both the United States and Montana Constitutions. In my opinion, the statement is therefore admissible in Texas. I would hold, therefore, that Article 38.22 Section 3 does not apply to a statement taken in a manner consistent with the requirements of the law of that jurisdiction (and federal constitutional law where applicable) from an individual in custody outside of Texas by non-Texas law enforcement officials unless said officials were acting as agents of Texas law enforcement officials or Texas law enforcement officials were involved in the taking of the statement. (3)

I respectfully dissent.





DELIVERED MAY 24, 2000

PUBLISH

1. There are two exceptions to the general rule that

Miranda v. Arizona does not apply to statements obtained by foreign officials:

(i) the circumstances surrounding the confession shock the conscience of an American court. See Heller, supra, at 599; Alvarado, supra, at 21; United States v. Fernandez-Caro, 677 F.Supp. 893, 894-895 (S.D. Tex. 1987);

(ii) where American officials assist in the interrogation or the foreign officials are acting as agents for their US counterparts. See Alvarado, supra, at 22; Heller, supra, at 599; United States v. Morrow, 537 F.2d 120, 139 (5th Cir 1976).

2. Consistent with the Legislature's intent, we have strictly construed the requirements of Article 38.22. See, e.g.,

Tigner v. State, 928 S.W.2d 540, 543 (Tex.Crim.App. 1996); Ragan v. State, 642 S.W.2d 489 (Tex.Crim.App. 1982).

3. There is no evidence the Customs agent was acting on behalf of Texas authorities or that Texas law enforcement personnel participated in his interrogation of appellant.