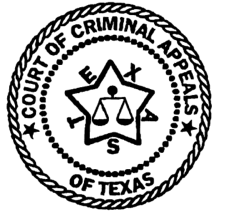 IN THE COURT OF CRIMINAL APPEALS
OF TEXAS
---
NO. 1263-01
---
DAVID WAYNE MIDDLETON, Appellant
v.
THE STATE OF TEXAS
---
ON DISCRETIONARY REVIEW
FROM THE SECOND COURT OF APPEALS
WISE COUNTY
---
Womack, J., filed a concurring opinion.
I join the Court's opinion with the understanding that, because of an unusual feature of this case, it does not resolve the general question of the need to define "probable cause" in the court's charge under Article 38.23. The Court prudently decides no more than the case requires.
The State took the issue of probable cause out of this case by accepting a burden to prove more than the law required; that is, that the defendant did commit an offense in the officer's presence. The law's requirement is only that the officer have probable cause to believe that someone committed an offense in the officer's presence. (1) We have not decided (although, it seems to me, the issue would not be close) whether "probable cause" must be defined probable cause is the standard for the jury.
En banc.
Delivered April 23, 2003.
Publish. See, e.g., Brinegar v. United States, 338 U.S. 169, 174-76 (1946) (constitutional law); Carlock v. State, 609 S.W.2d 787, 790 (Tex. Cr. App. 1980) (state statutory law).