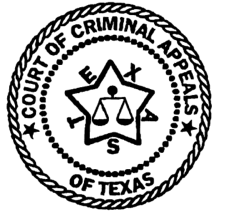 IN THE COURT OF CRIMINAL APPEALS
OF TEXAS
---
NO. 1272-98
---
ANTONIO BRADSHAW, Appellant
v.
THE STATE OF TEXAS
---
ON STATE'S PETITION FOR DISCRETIONARY REVIEW
FROM THE FOURTH COURT OF APPEALS
BEXAR COUNTY
---
The opinion of the Court was delivered per curiam.
O P I N I O N
Without the benefit of a plea bargain, Appellant pleaded guilty to possession of marihuana. The trial court denied Appellant's pre-trial motion to suppress, and Appellant appealed. Citing to Shallhorn v. State, 732 S.W.2d 636 (Tex. Crim. App. 1987), and Helms v. State, 484 S.W.2d 925 (Tex. Crim. App. 1972), the Court of Appeals held that because Appellant entered his plea with the understanding that he could appeal the trial court's ruling on his motion to suppress, his plea was not entered voluntarily. Bradshaw v. State, 974 S.W.2d 286 (Tex. App.--San Antonio 1998). The Court of Appeals reversed and remanded. The State filed a petition for discretionary review.
This Court has recently reexamined the "Helms Rule." Young v. State, 8 S.W.3d 656 (Tex. Crim. App. 2000). The Court of Appeals did not have the benefit of this Court's decision in Young when it issued its opinion. The State's petition for discretionary review is granted. We vacate the Court of Appeals' judgment and remand this cause for reconsideration in light of Young.
DELIVERED: June 28, 2000
PUBLISH