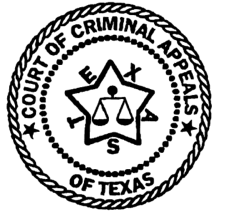 IN THE COURT OF CRIMINAL APPEALS
OF TEXAS
---
NO. 1300-98
---
MARIA MARTHA CHAVEZ, Appellant
v.
THE STATE OF TEXAS
---
ON APPELLANT'S PETITION FOR DISCRETIONARY REVIEW
FROM THE ELEVENTH COURT OF APPEALS
ERATH COUNTY
---

Keller, J., delivered a concurring opinion in which KEASLER, J., joined.





CONCURRING OPINION


I would hold that, in order for an illegal act to render evidence inadmissible under Texas Code of Criminal Procedure, Article 38.23, that act must be subsequent to and separate from the illegal act that is the subject of the prosecution. I rely upon the rules of statutory construction. A statute must be interpreted in accordance with the plain meaning of its words unless the words are ambiguous or the plain meaning leads to absurd results. Boykin v. State, 818 S.W.2d 782, 785-786 & 786 n. 4 (Tex.Crim.App.1991). The language of the statute provides in relevant part:

No evidence obtained by an officer or other person in violation of any provisions of the Constitution or laws of the State of Texas, or of the Constitution or laws of the United States of America, shall be admitted in evidence against the accused on the trial of any criminal case.



Article 38.23(a)(emphasis added).



We discussed the meaning of "obtain" in Article 38.23, in a somewhat different context, in State v. Mayorga, 901 S.W.2d 943 (Tex.Crim.App. 1995)(plurality opinion). In that case, officers attempted to arrest Mayorga on outstanding warrants, and she resisted. It was later determined that there were no outstanding arrest warrants and the original charges were dropped. Mayorga was, however, charged with resisting arrest. She filed a motion to suppress, claiming that since the arrest was illegal, her statements and the officers' testimony should be suppressed as fruits of that illegality. She relied on Article 38.23. We held that "obtained in violation of the law" contemplates that a crime has been committed, that evidence of the crime exists, and that officers violate the law in attempting to obtain evidence of the previously violated law. Id. at 945-946. In order for Article 38.23 to apply, "the officers must act illegally in obtaining existing evidence of an offense." Id. at 946 (emphasis added.)

When we turn to the rules of statutory construction, we reach the same conclusion. "Obtain," when used as a transitive verb whose object is something that can be possessed, means "to gain or attain possession or disposal of, usually by some planned action or method,"(1) "to come into possession of; get, acquire, procure, as through an effort or by a request,"(2) or "to come into the possession or enjoyment of (something) by one's own effort, or by request; to procure or gain, as the result of purpose and effort; hence, generally, to acquire, get."(3) All of these definitions denote that the object to be "obtained" is something that already exists. One does not "create" something when one "obtains": obtaining means acquiring, getting, procuring -- all of which assume that the object exists before the action that consists of "obtaining."(4)

Because "obtain" does not mean "create" and "obtain" assumes that the thing to be possessed already exists, evidence is not "obtained" in violation of the law when illegal activity creates the evidence. A subsequent illegal action that is separate and discrete from the action that created the evidence is required in order for the evidence to be "obtained" in violation of the law. Given the usage of "obtained" in Article 38.23, the plain language of the statute unambiguously supports the holding that evidence is not obtained in violation of the law by virtue of the fact that a police officer illegally participates in the activity constituting the crime.

Moreover, construing "obtained" to include the creation of evidence by commission of the offense leads to absurd results. We have held that Article 38.23 applies to all persons, not just to law enforcement agents. State v. Johnson, 939 S.W.2d 586, 588 (Tex.Crim.App. 1996). If "obtained" includes "created," then all accomplice testimony would have to be excluded at trial, since all information possessed by an accomplice would be the result of his own criminal activity.

In the present case, appellant claims that Officer Cox violated the law by participating in an illegal drug buy with appellant, and that evidence of the buy was thus obtained in violation of the law. But since one's status as a police officer is inconsequential for Article 38.23 purposes, whatever we hold regarding admission of Cox's testimony would apply to the testimony of any accomplice. Either all "accomplice" testimony is inadmissible because of Article 38.23, or none is. Article 38.23 does not require exclusion of evidence in such situations.

With these comments, I join the majority opinion.

KELLER, J.

DATE DELIVERED: January 12, 2000

PUBLISH

1. WEBSTER'S THIRD NEW INTERNATIONAL DICTIONARY, Unabridged, 1969, p. 1559.

2. THE RANDOM HOUSE DICTIONARY OF THE ENGLISH LANGUAGE, Second Edition, Unabridged, 1987, p. 1338.

3. THE COMPACT EDITION OF THE OXFORD ENGLISH DICTIONARY, 1971, p. 1968.

4. Webster's does offer a second definition of "obtain" as "to bring about or call into being: effect." WEBSTER'S THIRD NEW INTERNATIONAL DICTIONARY, p. 1559. But this definition refers to the bringing about of a state of affairs rather than the procurement of something to be possessed. The example given in the dictionary is "obtain quiet for their annual meetings." Id.