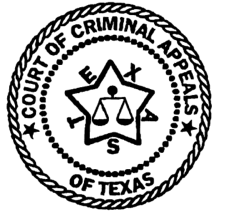 IN THE COURT OF CRIMINAL APPEALS
OF TEXAS
---
NO. 1305-00
---
MICHAEL GREGORY ROBLES, Appellant
v.
THE STATE OF TEXAS
---
ON STATE'S PETITION FOR DISCRETIONARY REVIEW
FROM THE FOURTEENTH COURT OF APPEALS
HARRIS COUNTY
---
Cochran, J.,
filed a dissenting opinion in which Keller, P.J., joined.
O P I N I O N
I join Judge Keasler's dissenting opinion in this case. I write separately to clarify the very limited nature of our ruling in Tamez v. State, 11 S.W.3d 198 (Tex. Crim. App. 2000). In that case this Court held that:
1. In a felony D.W.I. case;
When the defendant offers to stipulate to the two jurisdictionally required D.W.I. prior convictions;





The defendant has made an offer the State cannot refuse; and





That written stipulation substitutes for the admission of other extrinsic evidence of the defendant's prior D.W.I. convictions.




That is the sum and substance of this Court's holding in Tamez. It is a holding which this Court ought not expand.
Specifically, the decision in Tamez does not imply that the State can be prevented from reading the full indictment, including the jurisdictionally-required prior convictions, to the jury. Further, that decision does not mean that the jury will hear nothing about the prior convictions. It will. And it must. The stipulation substitutes for evidence and that stipulation must be read to the jury or, at least, introduced into evidence.
In this case, appellant's counsel filed a motion offering to stipulate to appellant's prior convictions. That stipulation, which would have been valid only had it been personally signed by appellant, stated:
Defendant hereby stipulates that his two prior driving while intoxicated convictions as alleged in the indictment, to wit: Cause No. 629,133 in the 232nd District Court and Cause No. 555,082 in the 351st District Court are true and correct. Defendant further stipulates that the 263rd Judicial District has jurisdiction of the above styled and numbered felony driving while intoxicated cause of action, pursuant to § 49.09(b) of the Texas Penal Code. (1)
Fine. That stipulation would simply substitute for extrinsic evidence. Here, however, appellant's written motion and his oral argument to the trial court clearly implied that he sought to exclude any mention of the prior convictions, whether by reading the indictment or offering the stipulation into evidence, during the guilt-innocence stage. Specifically, appellant told the trial judge:
Judge, we have got a motion to suppress the prior DWI convictions from coming in at guilt innocence. I know the law in Texas that priors come in [at the] guilt and innocence [stage] to confer jurisdiction on that Court for a felony DWI, but it's our contention that the jury shouldn't hear about the priors, if at all, until punishment but not in the guilt or innocence[.] Under 403, unduly prejudice.
It is not surprising that the trial court denied appellant's motion to suppress under these circumstances. Neither Tamez, nor United States v. Old Chief, 519 U.S. 172 (1997), the Supreme Court case upon which Tamez was built, even remotely suggest that trial judges are required to hide jurisdictional elements of an offense from the jury. They are not. The only relief to which Old Chief or Tamez entitle a defendant is to require the substitution of a bland but informative stipulation in lieu of unfairly prejudicial extrinsic evidence which is relevant solely to prove a jurisdictional element of an offense.
The majority states that admission of the judgments of the prior convictions in this case would have resulted in unfair prejudice because they would have shown that appellant actually had four prior DWI convictions. That is a good argument, but it was never made to the trial court. The prior judgments are not in the record-they are attached to appellant's brief. It is curious that this court would reverse a conviction based upon the purportedly unfair prejudice of evidence that was never even shown, discussed, or mentioned to the trial judge. Some people call this sandbagging. This Court should not base its decisions upon extra-record materials, never seen by the trial court.
I respectfully dissent.
Cochran, J.
Filed: May 8, 2002
Publish
1. This is the language contained in appellant's motion to suppress which was signed only by his attorney.