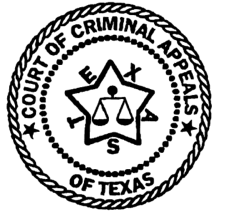 IN THE COURT OF CRIMINAL APPEALS
OF TEXAS
---
NO. 1348-00
---
BERNHARDT TIEDE, II
v.
THE STATE OF TEXAS
---
ON STATE'S PETITION FOR DISCRETIONARY REVIEW
FROM THE TWELFTH COURT OF APPEALS
---
Cochran, J., delivered the unanimous opinion of the Court.

O P I N I O N
Appellant became a companion to the elderly and recently widowed Mrs. Marjorie Nugent of Carthage, Texas, in 1990. In 1993, the forty-year-old appellant left his job at the Hawthorn Funeral Home to work full-time for Mrs. Nugent. Appellant attended to Mrs. Nugent's personal needs and they shopped and traveled together extensively. In November 1996, Mrs. Nugent was reported missing. In the course of investigating her disappearance, the Panola County Sheriff talked to appellant on several occasions. Appellant first said that Mrs. Nugent was visiting a relative. Later he told officers that Mrs. Nugent had suffered a stroke and was recovering in a Temple, Texas, hospital. On August 18, 1997, however, sheriff's officers found Mrs. Nugent's body in her own freezer. She had been shot four times in the back. Captain David Jeter questioned appellant, who ultimately confessed to shooting Mrs. Nugent. A jury convicted appellant of murder.
At the punishment stage of his trial, appellant offered the expert testimony of Dr. Frederick Gary Mears, a clinical psychologist and neuropsychologist. Though Dr. Mears was allowed to testify generally about clinical disorders involving "dissociation," he did not testify regarding his examinations of or opinions about appellant's mental state. After Dr. Mears completed his testimony the defense made an offer of proof showing that Dr. Mears was also prepared to testify that: 1) regarding the issues of "sudden passion" and "adequate cause," the stress of his relationship with Mrs. Nugent and the demands she placed on him degraded or diminished appellant's capacity for cool reflection; 2) regarding appellant's future dangerousness, appellant posed no danger to anyone in the prison system; and 3) regarding appellant's behavior after the offense, appellant had experienced certain dissociative episodes in which he mentally separated from the act of killing Mrs. Nugent. Ultimately, the jury sentenced appellant to the maximum sentence - life in prison and a $10,000 fine.
On appeal, appellant argued that the trial court erred by excluding a portion of Dr. Mears' offered testimony at the punishment stage of the trial. The court of appeals agreed. Tiede v. State, No. 12-99-00182 (Tex. App. - Tyler 2000). The court of appeals then considered whether or not it was constitutional error.
The court of appeals acknowledged that, generally, a trial court's error in excluding evidence is non-constitutional, but concluded that, in this case, the error violated appellant's right to present witnesses to establish a defense and therefore was constitutional error. The court of appeals applied Tex. R. App. P. 44.2(a), the standard of review for constitutional error, and reversed the trial court's judgment of punishment because it could not determine beyond a reasonable doubt that the error did not contribute to the conviction or punishment. Tiede, slip op. at 13.
This Court granted the State Prosecuting Attorney's petition for discretionary review to determine whether the court of appeals erred in holding that the trial court's exclusion of Dr. Mears' proffered testimony was constitutional error subject the harmless error standard of Rule 44.2(a). This Court recently and squarely addressed that issue in Potier v. State, No. 1542-99, ___ S.W.3d ___ (Tex. Crim. App., delivered February 13, 2002). In Potier we noted that "[e]rroneous evidentiary rulings rarely rise to the level of denying the fundamental constitutional rights to present a meaningful defense." Id. at __ (slip op. at 11). As explained in Potier, there are two distinct types of evidentiary rulings excluding evidence which potentially rise to the level of a constitutional violation: 1) a state evidentiary rule which categorically and arbitrarily prohibits the defendant from offering otherwise relevant, reliable evidence which is vital to his defense; (1) and 2) a trial court's clearly erroneous ruling excluding otherwise relevant, reliable evidence which "forms such a vital portion of the case that exclusion effectively precludes the defendant from presenting a defense." Id. at __ (slip op. at 14). The court of appeals' opinion in this case did not analyze the relationship between: 1) appellant's original proffer of and rationale for Dr. Mears' testimony; 2) the trial court's original ruling; 3) Dr. Mears' full testimony before the jury; and 4) appellant's proffer of additional testimony made after Dr. Mears completed his testimony when it found error. Nor did it assess whether this alleged error effectively precluded appellant from presenting a defense.
Because the court of appeals did not have the benefit of Potier when addressing this issue, we vacate the judgment of the court of appeals and remand this case to that court for reconsideration in light of that case.
Cochran, J.
Delivered: April 17, 2002
Publish
See Potier, __ S.W.3d at __-__ (slip op. at 4-8) (concluding that U.S. Supreme Court cases "show that the exclusion of relevant material, important evidence by the application of particular rules that are arbitrary or disproportionate to their purposes may offend the Constitution").