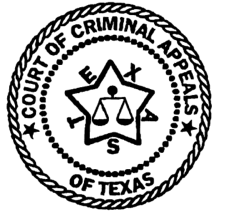 IN THE COURT OF CRIMINAL APPEALS
OF TEXAS
---
NO. 1408-00
---
DANNY JOE McGEE, Appellant
v.
THE STATE OF TEXAS
---
ON STATE'S PETITION FOR DISCRETIONARY REVIEW
FROM THE FOURTEENTH COURT OF APPEALS
HARRIS COUNTY
---
Cochran, J., filed a concurring opinion in which Johnson and Holcomb, JJ., joined.



O P I N I O N



I join all but Part IIA3 of the majority opinion. If the majority concludes that merely because Officer Rowan had probable cause to believe that appellant "was engaged in illegal activity," he therefore had authority to make a visual body cavity search, I respectfully disagree. I do not think that a visual body cavity search is permissible as part of a routine search incident to arrest. But I also think that the trial court did not abuse its discretion by implicitly concluding that Officer Rowan had at least "reasonable suspicion" to believe that appellant had cocaine hidden between his buttocks. (1) Therefore, this was not a routine search, it was one specifically targeted to the very location a "concerned citizen" (2) said cocaine would be found on appellant. Because Officer Rowan had already confirmed that the other information that this "concerned citizen" had provided was accurate, the officer's conduct in conducting a highly intrusive visual body-cavity search was not unreasonable under the Fourth Amendment in this particular case.

The human body is a private sanctuary which is generally entitled to significant protection under the Fourth Amendment. (3) On the other hand, the human body is not "a sanctuary in which evidence may be concealed with impunity." (4) A person who intentionally uses a body cavity as a pocketbook cannot claim "King's X" when reasonable suspicion or probable cause points to that body-cavity pocketbook.

Cochran, J.

Filed: April 23, 2003

Publish

See Swain v. Spinney, 117 F.3d 1,5 (1st Cir. 1997) (stating that police must have a "reasonable suspicion" that evidence will be found before conducting a visual body cavity search); Justice v. Peachtree City, 961 F.2d 188, 192 (11th Cir. 1992).

2. Appellant, the State, and the court of appeals all used the term "a concerned citizen" to describe the person who called Officer Rowan.

See Bell v. Wolfish, 441 U.S. 520, 558 (1979) (stating that the practice of strip and visual body cavity searches "instinctively gives us the most pause"); Mary Beth G. v. Chicago, 723 F.2d 1263, 1272 (7th Cir. 1983) (quoting another court's description of visual body cavity searches as "demeaning, dehumanizing, undignified, humiliating, terrifying, unpleasant, embarrassing, repulsive, signifying degradation and submission"). People v. Scott, 21 Cal.3d 284, 293, 578 P.2d 123 (1978); see also Commonwealth v. Thomas, 429 Mass. 403, 708 N.E.2d 669 (1999) (upholding warrantless visual body cavity search at police station because officer had, at the time he made search, probable cause to believe that defendant had cocaine hidden between his buttocks).