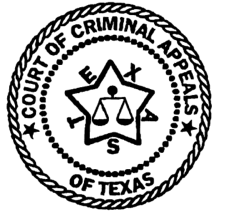 IN THE COURT OF CRIMINAL APPEALS




OF TEXAS




---
NO. 1426-98
---




WILLIAM EDWARD PLANTER, Appellant





v.





THE STATE OF TEXAS



---
ON APPELLANT'S PETITION FOR DISCRETIONARY REVIEW
FROM THE ELEVENTH COURT OF APPEALS
HARRIS COUNTY
---

Womack, J., filed a dissenting opinion.




The Court's decision mystifies me. The Court seems to recognize the holding of Malik v. State, 953 S.W.2d 234 (Tex. Cr. App. 1997), that the legal sufficiency of evidence is judged by the charge the trial court should have given. See ante at 5 n.5. It seems to agree with the proposition that the trial court may charge on the law of parties when it is not alleged in the indictment. See ante at 4-5.
Then it fails to apply either of those rules. Forgetting that liability as a party does not have to be alleged in the indictment, it says, "Therefore the evidence is insufficient to show that appellant is guilty as a party, of the conduct alleged in the indictment, and the state failed to prove the offense as alleged in the indictment." Ante at 5. And, forgetting that the sufficiency of the evidence is not measured by what is set out in the charge; it is measured by the hypothetically correct charge, the Court says "the state failed to prove the offense set out in the jury charge." Ibid.
I am doubtful of the rule that the law of parties is available without any allegation in the indictment of conduct that would make one a party. (This case reveals the shortcomings of the rule.) But unless the Court is ignoring this rule or overruling Malik, I cannot understand how it can say that this evidence is legally insufficient to show the appellant's guilt as a party. I respectfully dissent.


En banc.
Delivered December 15, 1999.
Publish.