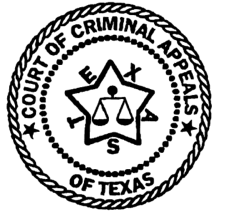 IN THE COURT OF CRIMINAL APPEALS
OF TEXAS
---
NO. 1427-00
---
CHARLES SELDON BAWCOM, Appellant
v.
THE STATE OF TEXAS
---
ON COURT'S OWN MOTION FOR DISCRETIONARY
REVIEW FROM THE FIRST COURT OF APPEALS
HARRIS COUNTY
---
Johnson, J.,
filed a concurring opinion in which Meyers, J.,
joined.
C O N C U R R I N G O P I N I O N
I concur in the judgment of the Court. I do not agree that Harris v. State, 843 S.W.3d 34 (Tex. Crim. App 1992), should be overruled. Harris' holding appears on page 36.
The Court of Appeals incorrectly relied on the letters and phone call to 302
Sterling before the capias issued as evidence of the State's diligence. That
reliance was misguided because the State must show that it used diligence
after the motion to revoke was filed and the capias issued.
I do not read that holding to require the courts to ignore pre-capias efforts to contact the probationer; it appears merely to proscribe reliance on such efforts as a basis for finding diligence by the state after the capias issues.
The appellant in Harris was easily findable with minimal effort. He continued to live on the same block and work in the same community, yet the authorities made little effort to contact him or known family members at their known addresses. This Court held that letters to the appellant before the capias issued did not make up for the complete lack of effort after issuance of the capias.
In this case, appellant failed to respond to pre-capias letters and telephone calls and moved without permission. His known contacts did not know his whereabouts or failed to respond to efforts to contact appellant. After the capias issued, telephone calls to appellant's family were repeated, but their telephones were disconnected. Having exhausted known contacts, the state apparently quit looking.
While the state may be faulted for failing to enter appellant into TCIC/NCIC or to periodically check the city directory and telephone book, the law does not require a vain act. In such circumstances, pre-capias efforts may be a partial explanation of apparent lack of diligence post-capias. Harris did not forbid consideration of such pre-capias efforts, only reliance on them to justify de minimus efforts post-capias. The state must indeed show appropriate diligence after the capias issues. It may be appropriate to consider pre-capias efforts in considering whether post-capias efforts constitute due diligence, but pre-capias efforts will not excuse inaction by the state after a capias issues.
Johnson, J.
Date Filed: June 26, 2002
Publish