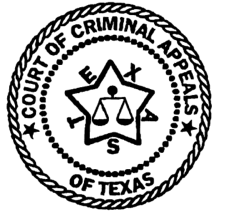 IN THE COURT OF CRIMINAL APPEALS
OF TEXAS
---
NO. 1442-00
---
ROSARIO ZAMORANO, Appellant
v.
THE STATE OF TEXAS
---
ON DISCRETIONARY REVIEW
FROM THE FOURTH COURT OF APPEALS
BEXAR COUNTY
---
Womack, J., filed a dissenting opinion in which Keller, P.J., joined.
What does the Court's opinion say? It may say either, or both, of two things.
The first, and I hope only, thing the Court says today is that, as a matter of law, the State cannot justify years of delay in trying a case by saying that a prosecutor and a court in Bexar County couldn't, or wouldn't, interpret words spoken in Spanish on a videotape. While such a justification may be disappointing and surprising, I would not say it necessarily amounts to a constitutional violation.
The other thing the Court might be understood to say is that a defendant can make out a constitutional violation if the only detriment he can show is that he was worried about the pending charge. If that is enough to amount to a constitutional violation, then delays per se will be constitutional violations if they were not occasioned by the defendant.
Surely the adage I learned in law school is still true: "Never tried, never convicted." That is, delay normally helps the defendant. (After law school, I learned an important qualification: the adage applies only if the defendant is on bail. If the defendant is in jail awaiting trial, punishment has effectively started without a conviction.)
The appellant was on bail. He sought a delay, and got one for three months, when the court accepted his announcement of "not ready." This suggests that his concern about a speedy trial did not mature until he thought he had a colorable claim for dismissal. It is almost judicially noticeable that a speedy trial is the last thing most speedy-trial movants want, if they are admitted to bail.
The harm to the public of having someone who drinks and drives (which I understand to be an unquestioned fact) on bail for four years might be more grave than any harm that the appellant alleged.
I agree with much of the Presiding Judge's opinion, ante. I respectfully dissent.
En banc.
Delivered September 11, 2002.
Publish.