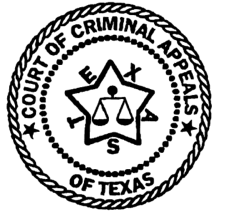 IN THE COURT OF CRIMINAL APPEALS
OF TEXAS
---
NO. 1447-02
---
MICHAEL WINN LAFLEUR, Appellant
v.
THE STATE OF TEXAS
---
ON STATE'S PETITION FOR DISCRETIONARY REVIEW
FROM THE NINTH COURT OF APPEALS
JEFFERSON COUNTY
---
Keller, P.J.,

filed a concurring opinion.



CONCURRING OPINION



I write separately to respond to the dissent's discussion of stare decisis and of Travelstead v. State. (1) Citing Busby v. State, the dissent contends that stare decisis concerns are especially compelling in the present case because it involves the judicial construction of a legislative enactment on which the parties rely for guidance. (2) In Busby, we explained, "The interests underlying the doctrine of stare decisis are at their height for judicial interpretations of legislative enactments upon which parties rely for guidance in attempting to conform to those legislative enactments." (3) Although the present case involves the interpretation of a legislative enactment, it does not involve reliance. Advance notice of the Court's holding in the present case would have changed nothing for appellant (or any defendant in his position): no trial strategy could have prevented the assessment of a deadly weapon finding. By contrast, the rule at issue in Busby - concerning controverting affidavits to a motion to change venue - was relied upon by the State in submitting its affidavits: advanced notice of a different rule might have caused the State to proceed differently in response to the defendant's motion. (4)

Stare decisis concerns are also strong when the Legislature reenacts a statute without change after a judicial decision construing the statute - the inference being that the Legislature must have intended that the judicial construction continue to apply. (5) The inference is considerably weaker when the Legislature is merely silent after a judicial construction. (6) "[L]egislative inaction does not necessarily equal legislative approval. The Legislature is not required to repair our error, nor are we forbidden to do so ourselves." (7)

The dissent further contends that the Court errs to rely upon Travelstead because the Legislature effectively overruled that decision by amending Article 42.12 of the Texas Code of Criminal Procedure. But there were two necessary holdings in Travelstead: (1) that one could look to the application paragraph of the jury charge to determine whether the jury made an affirmative deadly weapon finding, (8) and (2) under the statute, deadly weapon findings were personal to the defendant. (9) Flowing from these two holdings is Travelstead's conclusion that sole reliance upon a parties theory of liability in the application paragraph negated any inference that the jury made a deadly weapon finding. (10) In amending Article 42.12 §3g(a)(2), the Legislature overturned the second holding, but not the first. Moreover, the amendment did not completely abrogate Travelstead because a deadly weapon finding can be made for a party who does not use or exhibit a deadly weapon only if the party "knew" that a deadly weapon would be used or exhibited. (11) Presumably, if the jury instructions charge only on party liability and fail to contain an averment concerning the defendant's knowledge that a deadly weapon would be used or exhibited (or that the defendant himself used or exhibited a deadly weapon), then Travelstead would still bar a deadly weapon finding. Thus, our jurisprudence still contains a conflict between Travelstead and Davis v. State. (12)

With these comments, I join the Court's opinion.

KELLER, Presiding Judge

Date filed: May 21, 2003

Publish

1. 693 S.W.2d 400 (Tex. Crim. App. 1985).

2. Dissent at 6.

3. 990 S.W.2d 263, 267 (Tex. Crim. App. 1999).

4. Id.

5. State v. Medrano, 67 S.W.3d 892, 902 (Tex. Crim. App. 2002).

6. Id.

7. Id. at 903.

8. 693 S.W.2d at 401.

9. Id. at 402.

10. Id.

11. Article 42.12, §3g(a)(2).

12. 897 S.W.2d 791 (Tex. Crim. App. 1995).