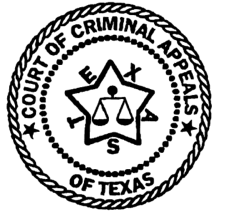 IN THE COURT OF CRIMINAL APPEALS
OF TEXAS
---
NOS. 1475-99 and 1476-99
---




LARRY DEAN FREEMAN, Appellant




v.




THE STATE OF TEXAS



---
ON APPELLANT'S PETITION FOR DISCRETIONARY REVIEW




FROM THE SIXTH COURT OF APPEALS




GREGG COUNTY
---

The opinion of the Court was delivered per curiam.


O P I N I O N
A jury convicted Appellant of delivery of a controlled substance and assessed punishment at confinement for life. The Court of Appeals affirmed the conviction. Freeman v. State, 998 S.W.2d 379 (Tex. App. --Texarkana 1999). We granted Appellant's petition for discretionary review to address the Court of Appeals' disposition of Appellant's Brady (1) and entrapment claims.


Appellant has died. His counsel has filed a motion to abate appeal and forwarded a certified copy of the death certificate. The death of an appellant during the pendency of his appeal deprives this Court and the Court of Appeals of jurisdiction. Ryan v. State, 891 S.W.2d 275 (Tex. Crim. App. 1994). Tex.R.App.Pro. 7.1(a)(2). Accordingly, the motion to abate appeal is granted and the petition for discretionary review is dismissed. The Texarkana Court of Appeals is directed to permanently abate the appeal of this case.
DELIVERED: February 9, 2000
PUBLISH


1. Brady v. Maryland, 373 U.S. 83, 83 S.Ct. 1194, 10 L.Ed.2d 215 (1963).