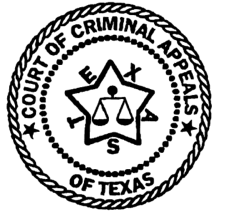 IN THE COURT OF CRIMINAL APPEALS
OF TEXAS
---
NO. 1553-02
---
TERRY WAYNE ZONE, Appellant
v.
THE STATE OF TEXAS
---
ON APPELLANT'S PETITION FOR DISCRETIONARY REVIEW
FROM THE FIRST COURT OF APPEALS
HARRIS COUNTY
---
Hervey, J., delivered the opinion for a unanimous Court. Meyers, J., filed a concurring opinion joined by Price, J.
O P I N I O N
A jury convicted appellant of possession of more than one but less than four grams of cocaine. On appeal, appellant argued, among other things, that the evidence was legally insufficient to support his conviction because the State's chemist did not test all twelve rocks of crack cocaine recovered from his mouth, but instead tested only a random sample of five of the twelve rocks. The court of appeals rejected this argument, relying on this Court's plurality opinion in Gabriel v. State, 900 S.W.2d 721 (Tex. Crim. App. 1995). Appellant now contends that the court of appeals erroneously relied on a plurality opinion and that its decision conflicts with another court of appeals' opinion, Melton v. State, 85 S.W.3d 442 (Tex. App.--Austin 2002, pet. granted).
We recently overruled the court of appeals' decision in Melton v. State, No. 2052-02, 2003 Tex. Crim. App. LEXIS 596 (Tex. Crim. App. Oct. 15, 2003). We held there that the State does not have to test each and every rock of crack cocaine, rather, "[t]he State has to prove only that the aggregate weight of the controlled substance mixture, including adulterants and dilutants, equals the alleged minimum weight." Melton, slip op. at 9. We also recognized that, although Gabriel was a plurality opinion, we could still look to that opinion for its persuasive value. Id. at 6 (citing State v. Hardy, 963 S.W.2d 516, 519 (Tex. Crim. App. 1997)).
As appellant concedes in his brief, the State's chemist tested and confirmed the presence of cocaine in at least five of the rocks. The chemist further explained that scientific sampling is used if "they're all the same color and all the same consistency." As this Court reaffirmed in Melton, "The manner of testing the substances by random sampling goes only to the weight the jury may give to the tested substances in determining the untested substance is the same as the tested substance." Id. at 5 (quoting Gabriel, 900 S.W.2d at 722). The chemist testified that the total weight of the rocks was 1.3 grams. Based on our decision in Melton, and considering the evidence in this case, we find that the court of appeals correctly held that the evidence was legally sufficient to support appellant's conviction. Appellant's ground for review is overruled.
The court of appeals' judgment is affirmed.
Hervey, J.
Delivered: October 22, 2003
Publish