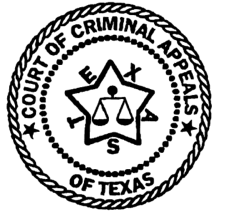 IN THE COURT OF CRIMINAL APPEALS
OF TEXAS
---
NO. 1647-00
---
JOSE FIDEL GUAJARDO, Appellant
v.
THE STATE OF TEXAS
---
ON STATE'S PETITION FOR DISCRETIONARY REVIEW
FROM THE THIRTEENTH COURT OF APPEALS
NUECES COUNTY
---
Meyers, J.,
filed a concurring opinion.
CONCURRING OPINION
In 1998, in State v. Brabson, this Court first considered the use of the doctrine of collateral estoppel in criminal cases, beyond the Ashe v. Swenson double jeopardy context. State v. Brabson, 966 S.W.2d 493 (Tex. Crim. App. 1998), op. withdrawn, reh'g denied, op.'s combined at 976 S.W.2d 182 (Tex. Crim. App. 1998). In Brabson, this Court agreed that the principle did exist, but denied relief because the necessary criteria were not met under the specific facts of that case. Id. Today we are asked again to address the applicability of civil collateral estoppel principles to Texas criminal cases.
While I agree with the majority holding, and join in the Court's opinion, I write separately to emphasize an alternative basis for the holding. In granting review on point of error number six, we sought to answer the question of whether the Court of Appeals' decision here is correct, although it appears to conflict directly with two other published opinions, State v. Rodriguez, 11 S.W.3d 314 (Tex. App. - Eastland 1999), and State v. Henry, 25 S.W.3d 260 (Tex. App. - San Antonio 2000).
Both of those cases held that a county court's suppression order resulting in dismissal of a case in that court did not implicate collateral estoppel principles. Rodriguez, in discussing whether collateral estoppel in criminal cases should be expanded beyond the double jeopardy concept, cited Ashe v. Swenson for the proposition that the issue in question had to be "determined by a valid and final judgment." Rodriguez, 11 S.W.3d at 322, citing Ashe, 397 U.S. at 443. The Henry court further explained that dismissal of a prosecution does not render the suppression ruling in that case "final" for collateral estoppel purposes. Henry, 25 S.W.3d at 262.
I agree with the Courts of Appeals in Rodriguez and Henry. When a case is dismissed, with or without prejudice, the rulings made before dismissal have no precedential value. It should not be surprising that appellant in this case was unable to produce any valid record of the proceedings to satisfy Ashe's requirements, because no such record is created when a case is dismissed. Because dismissal before jeopardy attaches does not qualify as a "final disposition" of any factual question, collateral estoppel is not applicable.
The majority here reaches the correct result, not only because the appellant failed to bring a sufficient record, but because that record would have been from a case which had been dismissed. Therefore, I join in the Court's opinion.
Meyers, J.
Filed: July 2, 2003
Publish.