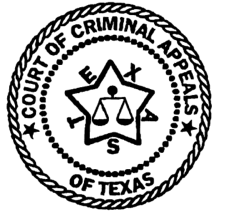 IN THE COURT OF CRIMINAL APPEALS
OF TEXAS
---
NO. 1647-00
---
JOSE FIDEL GUAJARDO, Appellant
v.
THE STATE OF TEXAS
---
ON STATE'S PETITION FOR DISCRETIONARY REVIEW
FROM THE THIRTEENTH COURT OF APPEALS
NUECES COUNTY
---
Johnson, J.,
filed a concurring opinion.
O P I N I O N
Drawing on the facts asserted in the briefs of both parties, this prosecution resulted from the observation by two police officers that appellant's vehicle did not have a working license-plate light. The officers turned on their flashing lights. While both cars were still moving, the officers, and other witnesses, saw two small objects fly out of the passenger window in appellant's car; appellant was alone in the car. After both cars came to a stop, one officer went to retrieve those items while the other officer approached appellant, who was still in or near his car. The first officer found the cocaine and marijuana, rejoined the second officer, and informed him of the drugs. Only at that point was appellant arrested. The officers then performed an inventory search of appellant's car and recovered a large sum of money.
Appellant's motion to suppress requested suppression of "all evidence seized as a result of the arrest of defendant and the search of defendant's vehicle . . .." The motion further alleged that the search of appellant's car was illegal because the police stopped appellant without a warrant, probable cause, or reasonable suspicion.
The only physical evidence seized "as a result of the arrest of defendant and the search of [appellant's] vehicle" was the money. Thus, the motion to suppress, by its own terms, does not challenge the recovery of the jettisoned cocaine and marijuana. Appellant has therefore not challenged the manner of the state's acquisition of those essential pieces of evidence and has not preserved any error as to the state's acquisition.
I concur in the judgment of the Court.
Johnson, J.
En banc
Delivered: July 2, 2003
Publish