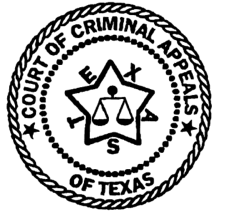 IN THE COURT OF CRIMINAL APPEALS
OF TEXAS
---
NO. 1671-00
---
ROBERT DANIEL MAXWELL, Appellant
v.
THE STATE OF TEXAS
---
ON APPELLANT'S PETITION FOR DISCRETIONARY REVIEW
FROM THE FIRST COURT OF APPEALS
HARRIS COUNTY
---
KELLER, P. J.,
filed a dissenting opinion in which KEASLER, and HERVEY, JJ., joined.
DISSENTING OPINION
The issue is a little more complicated than is apparent from the Court's opinion. The Court decides this case partly on the basis of Tiger's conviction for misdemeanor possession of marijuana, which occurred subsequent to him being placed on deferred adjudication for possession of cocaine. So the question seems to be not whether Jones (1) ought to be overruled, so that a witness may be impeached by his deferred adjudication status, but whether Jones is distinguishable from this case because, here, Tiger had been convicted of a new offense and was immediately subject to adjudication.
The fact of the new conviction was brought out at the hearing on the State's motion in limine and was argued specifically by defense counsel. However, it was not mentioned in his brief on appeal, in the Court of Appeals' opinion, or in the petition to this Court. Appellant has defaulted this variation of his claim by failing to raise it in the Court of Appeals.
That being the case, the issue comes down to whether Jones should be overruled. The Court says that Jones is inconsistent with opinions from this Court and the Supreme Court, and that these opinions have indicated that a witness's deferred adjudication probation status "is" sufficient to show a bias or interest in helping the State. (2) I do not believe that the cases cited by the Court support either of these propositions.
Some of the cases the Court relies on are factually different from this case, especially in view of appellant's failure to include on appeal the fact of Tiger's subsequent conviction. In Carroll (3), for instance, the witness was not on deferred; he was incarcerated and awaiting trial. In Evans (4), not only was the witness under indictment in another cause, the Court's opinion suggests that he could himself have been a suspect in the case in which he testified. We said in Moreno (5) that evidence that involves unadjudicated crimes "could be" admissible to show a witness's bias or interest in the particular case - which appears to mean that sometimes it will and sometimes it will not. But we held there that, even assuming the relevance of the witness's deferred adjudication status to his credibility, evidence of that status was inadmissible under R. 403, so Moreno does not stand for the proposition that such evidence is admissible.
Jones is not "inconsistent" with these cases because the legal position of the witnesses in each case was different from Tiger's position. And neither this Court nor the Supreme Court has decided that deferred adjudication status "is" sufficient to show bias. To the contrary, the only case where we have addressed that specific issue was Jones, and there we held that deferred adjudication status was not sufficient. I believe that the Court errs in including the subsequent conviction in its analysis. I also believe that the issues in Carroll, Evans, and Moreno differ significantly from the issue in this case. Therefore, I respectfully dissent.
KELLER, Presiding Judge
DATE DELIVERED: June 13, 2001
PUBLISH
1. Jones v. State, 843 S.W.2d 487 (Tex. Crim. App. 1992).
2. Slip op. at 6
3. Carroll v. State, 916 S.W.2d 494 (Tex. Crim. App. 1996).
4. Evans v. State, 519 S.W.2d 868 (Tex. Crim. App. 1975).
5. Moreno v. State, 22 S.W.3d 482 (Tex. Crim. App. 1999).