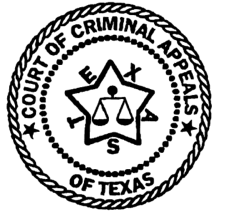 IN THE COURT OF CRIMINAL APPEALS
OF TEXAS
---
NO. 1682-99
---
DANA MARIE CONTRERAS, Appellant
v.
THE STATE OF TEXAS
---
ON APPELLANT'S PETITION FOR DISCRETIONARY REVIEW
FROM THE SEVENTH COURT OF APPEALS
POTTER COUNTY
---
Meyers, J.,

filed this dissenting opinion.



DISSENTING OPINION



The majority says "in cases like this," the appropriate standard for review is set forth in Guzman v. State, 955 S.W.2d 85 (Tex. Crim. App. 1997). But Guzman was not a "case like this." Guzman was a Fourth Amendment case. This is a case involving the application of a state statute. These are not the same. Discretionary review of this case should not have been granted, and I would hold our granting of review was improvident. This Court ought to take another look at the principles articulated in Arcila v. State, 834 S.W.2d 357 (Tex. Crim. App. 1992). (1)

In Guzman, we granted review to decide whether the Court of Appeals had erred in its application of law to facts under the Fourth Amendment. In determining the appropriate standard of review, we relied solely on the United States Supreme Court's opinion in Ornelas v. United States, 517 U.S. 690 (1996). Ornelas, also a Fourth Amendment case, stated the following with respect to review of issues under the Fourth Amendment: "the legal rules for probable cause and reasonable suspicion acquire content only through application. Independent review is therefore necessary if appellate courts are to maintain control of, and to clarify the legal principles." Guzman, 955 S.W. at 87 (quoting Ornelas). But Guzman has been taken beyond the confines of the Fourth Amendment. (2) It's as though this Court is compelled to "maintain control of, and [] clarify the legal principles" involved in virtually every issue that comes before us, particularly if the result is one we do not like.

On the last day of our judicial session exactly nine years ago, Judge Benevides, (3) writing for a majority of this Court, described the scope of our role as a court of discretionary review:

Like this Court, the courts of appeals are duty-bound to uphold the constitution and laws of this State and of the United States. So long as it appears that they have discharged that duty conscientiously by impartial application of pertinent legal doctrine and fair consideration of the evidence, it is our duty in turn to respect their judgments. Our principal role as a court of last resort is the caretaker of Texas law, not the arbiter of individual applications. When different versions of the law, including unsettled applications of the law to significantly novel fact situations, compete for control of an issue, it is finally the job of this Court to identify and elaborate which is to control thereafter. But, except under compelling circumstances, ultimate responsibility for the resolution of factual disputes lies elsewhere. See Meraz v. State, 785 S.W.2d 146, 152-154 (Tex.Cr.App.1990) (Courts of appeals are the final arbiters of fact questions); Meeks v. State, 692 S.W.2d 504, 510 (Tex.Cr.App.1985) (Voluntariness of consent is a fact question).





* * * *





. . . the only basis for complaint here is that the Dallas Court of Appeals somehow managed to get it wrong. Even if our own decision might have been different on the question presented, we cannot accept the proposition that an appellate court's judgment ought to be subject to reversal on such basis, at least when the evidence is sufficient to support it. Doing so only tends to undermine the respective roles of this and the intermediate courts without significant contribution to the criminal jurisprudence of the State. This Court should reserve its discretionary review prerogative, for the most part, to dispel any confusion generated in the past by our own case law, to reconcile settled differences between the various courts of appeals, and to promote the fair administration of justice by trial and appellate courts throughout Texas. See Tex.R.App.P. 200(b), (c); DeGrate v. State, 712 S.W.2d 755 (Tex.Cr.App.1986).





. . . we decline, to substitute our own judgment on ultimate questions of fact for that of the lower courts.





Arcila v. State, 834 S.W.2d 357, 360-61 (Tex. Crim. App. 1992).

A lot can happen in almost a decade. This is this last day or our 2000-2001 session. We do not currently seem to have a notion of our role within the system that bears any semblance to that described by Judge Benevides nearly a decade ago. Applying Guzman indiscriminately, and conducting de novo reviews without examining the appropriateness of such review in the context at issue, (4) we utilize our powers of discretionary review in a manner that resembles that of a super-appellate court.

The Court of Appeals did its job in this fact-bound case. The court applied the statute to the facts and decided there was unnecessary delay. The appeals court did not misconstrue the statute. The State, and the majority, simply disagree with the conclusion reached by that court. A determination of what is "unnecessary delay" under the statute is subjective and calls for a case-by-case assessment. This is precisely the kind of assessment that falls smack within the realm of appellate review by our courts of appeals. We should not have granted review here. We should now hold that this case was improvidently granted. I dissent.





Delivered June 27, 2001

Publish

1. The status of Arcila is somewhat unclear. The Court expressly overruled it in Guzman, but only after saying that the principles discussed in Arcila were not really implicated in Guzman. Guzman, 955 S.W.2d at 89-90. At any rate, its policies seem to have fallen out of favor.

2. Instead of confining Guzman's standard of review to Fourth, or even Fifth, Amendment cases, the Court has applied it to other constitutional and nonconstitutional issues.

See Ex parte Martin, 6 S.W.3d 524 (Tex. Crim. App. 1999)(conducting de novo review under Guzman to question of whether there was "good cause" for State's delay of indictment under Code of Criminal Procedure article 28.061); State v. Munoz, 991 S.W.2d 818, 821 (Tex. Crim. App. 1999)(conducting de novo review under authority of Guzman in speedy trial context). The Court has continued to recognize the abuse of discretion standard as applicable to review of evidentiary rulings. Rankin v. State, 974 S.W.2d 707, 717-18 (Tex. Crim. App. 1996)(opinion on reh'g)

3. Judge Benevides now

sits on the United States Court of Appeals for the Fifth Circuit.

4. The instant case involves the application of facts to the law under a statute. I have found no case discussing the appropriate standard of review for statutory construction or for the application of law to a statute. It may be that de novo review is appropriate. Or perhaps statutes should be treated like rules of evidence, in which case abuse of discretion is appropriate. I don't really know and I decline to invest more time to research this question as a lone voice, at this juncture.